Crossing the Argentina-Uruguay Border by Land & Sea
Learn how easy it is to cross the Argentina Uruguay border on a day trip or even longer. Read on for more info about crossing via land or sea.
Separated by the muddy waters of the Rio de la Plata are buzzy Buenos Aires, Argentina, and the historic Colonia del Sacramento, Uruguay. Fortunately, crossing the Argentina-Uruguay border is one of the simplest transits you can imagine.
In this guide, we'll run down how to cross from one country to the other, both overland and by sea.
Important Disclaimer: Though every effort has been made to provide the most current and up-to-date information, international border crossings and their entry and exit requirements are very much subject to change. Political factors, natural disasters and global influences can affect a nation's borders with little warning. Be sure to check with your country's embassy—and that of your destination country—before you leave for your trip.
How to cross the Argentina-Uruguay border by ferry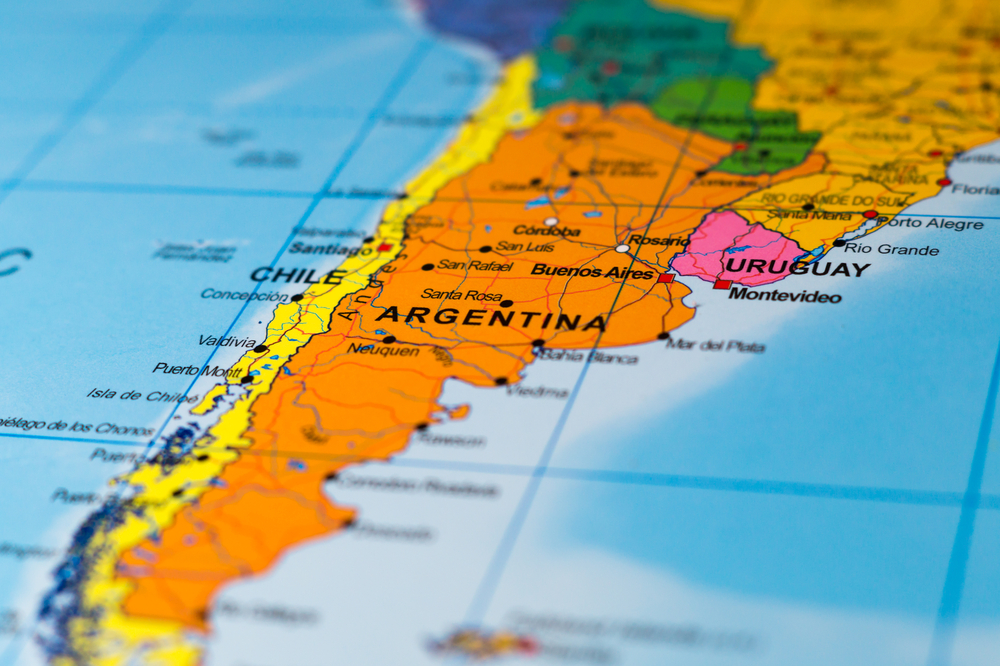 Despite sharing a 579-kilometer (360-mile) boundary demarcated by the Uruguay River, which forms the border between Uruguay and Argentina, the vast majority of travelers will transit between the countries via a ferry ride.
The reason is very simple—two world-class destinations share their closest point across the wide mouth of the Rio de la Plata.
So, instead of an eight+ hour bus ride or an expensive flight, most visitors are happy to take a ferry or catamaran to these vastly different cities. And since the ride lasts only 1-3 hours, many people make it a day trip, but we don't recommend that.
The two destinations are the vibrant capital, Buenos Aires, and the charming UNESCO World Heritage village of Colonia del Sacramento.
Each has its own draw, and thanks to the frequency of ferry services, you could hop on over the border for the day and still be back for a steak or empanada dinner. However, given all there is to see, it's usually better to allot at least a night—if not more—in each city.
Steps to make the border crossing from Argentina to Uruguay by ferry: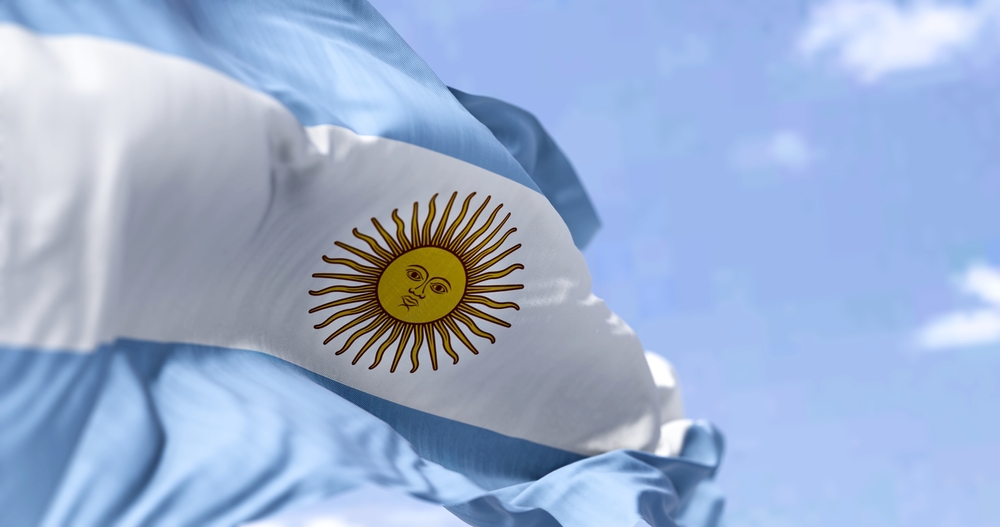 1) Buy a ticket with one of several ferry operators
Numerous operators make the run between Buenos Aires and Colonia del Sacramento. Prices and levels of service vary, so pick one that suits your itinerary and budget.
2) Arrive early to go through customs
Even though there is usually very little wait time, you are still crossing an international border. So, give yourself enough time for officials to check your passport before you board.
3) Enjoy the ride
Depending on the type of ferry you choose, your trip will last anywhere between one and three hours.
While on board, you can have a snack or drink at the bar or even a quick nap.
If you're returning from Colonia to Buenos Aires, you probably will want to stay awake to see the city rise up on the horizon.
4) Pass through Uruguayan immigration
Upon leaving the ferry, it shouldn't take you more than a few minutes to pass through Uruguayan immigration and have your passport stamped.
Now, you can explore the charming town or head to the bus station for a trip to Montevideo or Punta del Este.
How to cross the Uruguay-Argentina border by ferry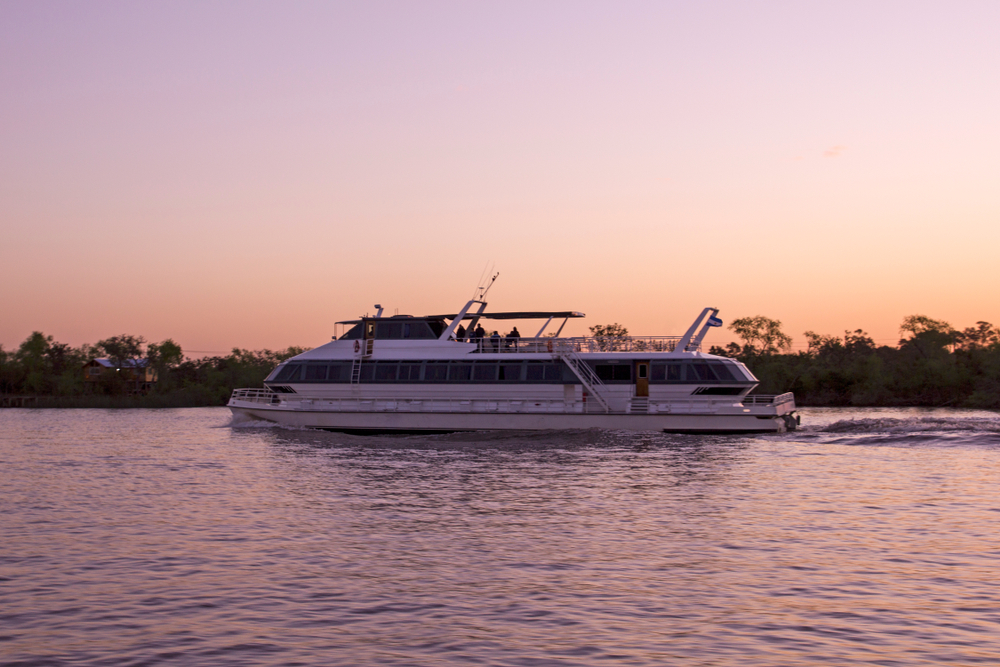 Remember earlier when I mentioned that these crossings are some of the simplest you can imagine? That's because they are!
To get to Buenos Aires, Argentina, from Colonia del Sacramento, Uruguay, all you need to do is reverse the above steps.
Yep, there are no exit fees, no visas (for citizens of most countries), and no proof of a return ticket—you just pass through customs and are free to explore!
Can you cross from Argentina to Uruguay by land?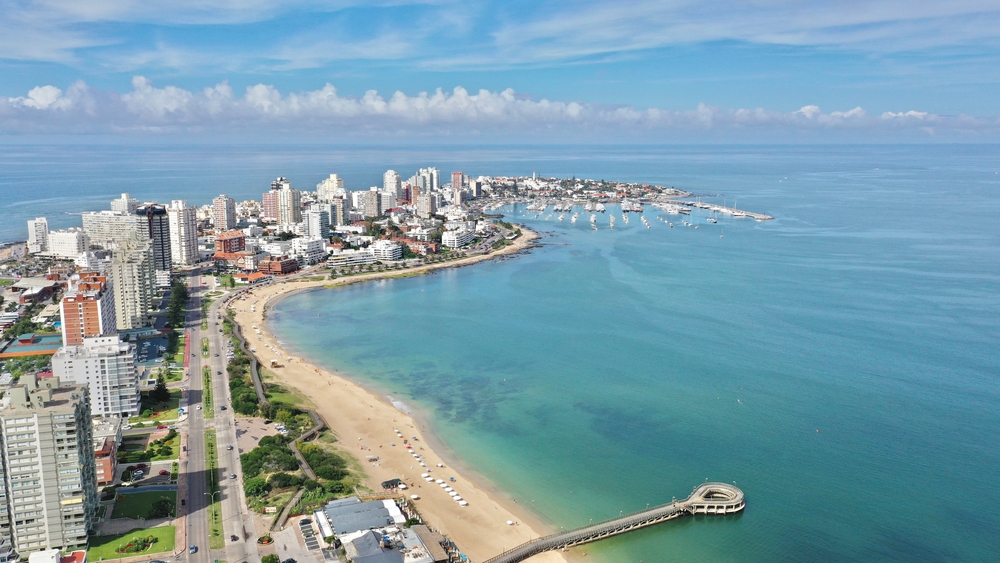 The simple answer is yes. However, the access points for Argentina-Uruguay border crossings are not frequently traveled by tourists. But if you enjoy particularly long bus rides, it is an option and, fortunately, just as simple.
Gualeguaychu, Argentina to Fray Bentos, Uruguay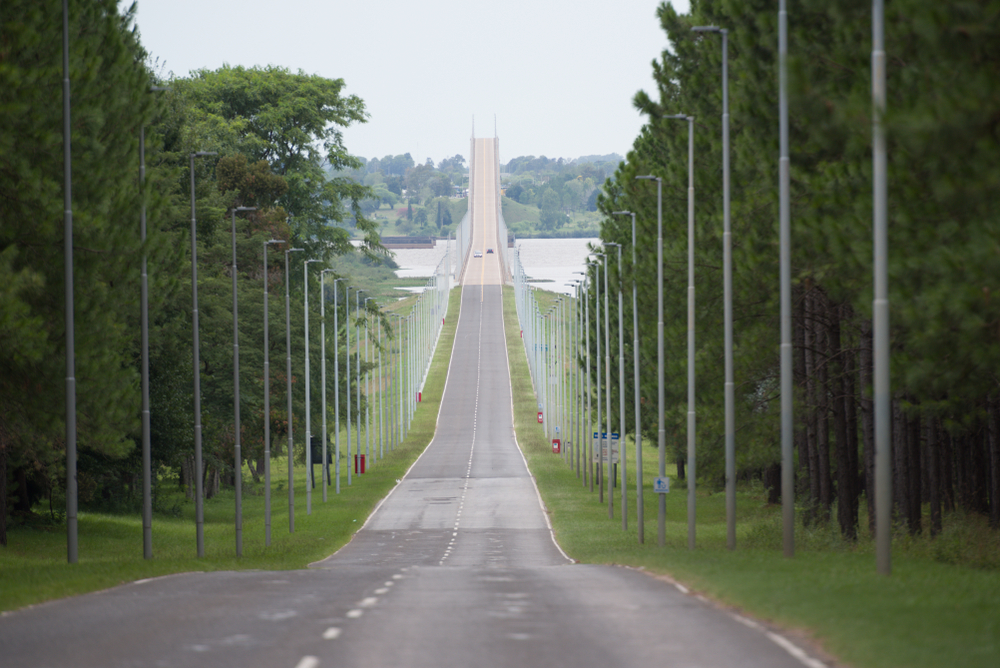 If you're going the land route, you'll likely use the Gualeguaychu–Fray Bentos border crossing. It's approximately 230 kilometers (143 miles) north of Buenos Aires. A four-hour bus ride (2.5 hours if you're driving by taxi or car).
To enter Uruguay, you'll need to get across the Puente Internacional General San Martin (General San Martin Bridge).
You'll have to present your passport to leave and enter, but the only fee you'll have to pay is the toll for the bridge. Once again, this is as simple a crossing as they come.
From there, you can travel several hours to Colonia (4.5 hours by bus/3.5 hours by car) or the capital, Montevideo (five hours by bus/4.5 by car).
What do I need to cross the border?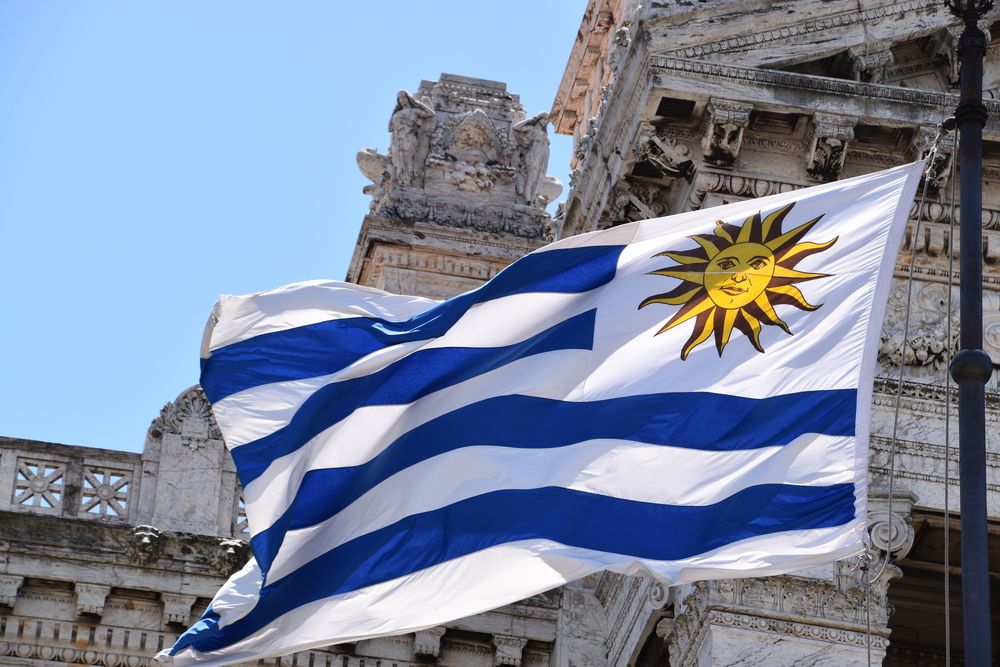 Below is a rundown of important info that comes with any border crossing. As you'll see, there's not a whole lot you'll need to provide
Passport
No matter which side of the border you're coming from, each needs to see your passport. Make sure you have at least one full page available for your entry or exit stamp. Though not mandatory, having at least six months of validity on your passport is always a good idea when traveling internationally.
Departure Tax
If you are crossing between Argentina and Uruguay by land or ferry, you won't be asked to pay a departure tax.
If you decide that you want to skip all that and travel by air, Argentina will add a $29 international departure tax, which is included in the price of your ticket.
A similar air surcharge applies to tickets from Uruguay to Argentina, with $31 added to the cost of your airline ticket.
Proof of Exit
Other than having your passport stamped at immigration, no further proof of exit is needed when leaving either Argentina or Uruguay.
Proof of Onward Travel
Neither Argentina nor Uruguay require visitors to provide proof of onward travel.
Proof of Economic Stability
At the time of writing, there are no requirements to show proof of economic stability.
Cash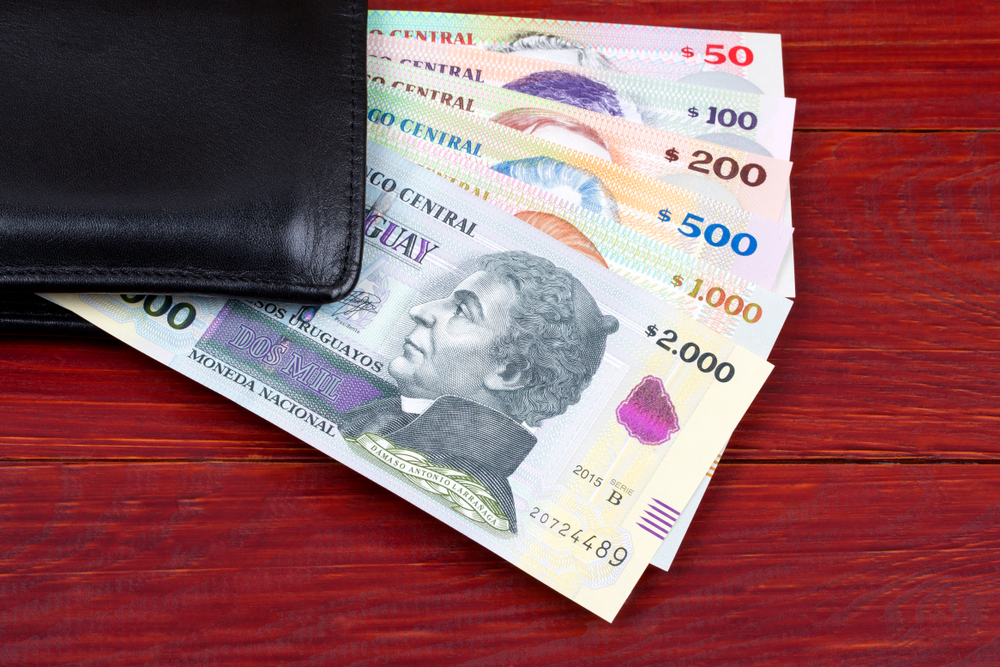 Cash in small denominations is not required, but certainly convenient for small purchases or paying the toll on the General San Martin Bridge.
In Argentina, they use the Argentine peso, and in Uruguay, the local currency is the Uruguayan peso.
Visa
For citizens of the United States, United Kingdom, European Union, Canada and Australia, no visa is required for stays up to 90 days. If you wish to stay longer than that, see your local consulate for further information.
Entry Fee
You won't have to pay an entry fee to enter either country.
Safety Tips
There are no significant safety or security concerns for visiting Argentina or Uruguay. Still, you must always be alert to your surroundings and mindful of your belongings at any border crossing.
Petty theft is possible anywhere in the world, but it shouldn't be a problem if you are even slightly attentive—just as you would be in your home country.
COVID-19 Restrictions
At the time of writing, there are no vaccination or COVID-19 requirements to enter Argentina or Uruguay.
Why visit Buenos Aires?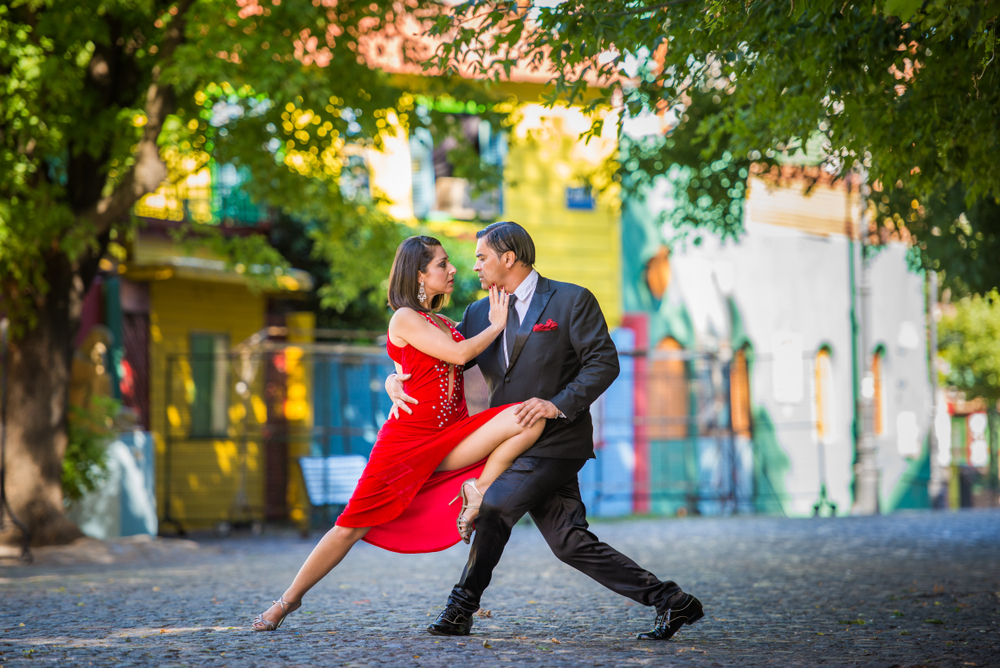 Birthplace of the tango, Buenos Aires, is a city high on character. And each neighborhood has a distinct personality. Be sure to explore Retiro, Palermo and Recoleta.
Go shopping on pedestrian-only Calle Florida and take in the exciting vibe of what is one of Latin America's coolest capitals.
Whether it's a night on the town, a delicious (and reasonably priced) steak dinner, or just people-watching, Buenos Aires is a great place to be.
Why visit Colonia del Sacramento?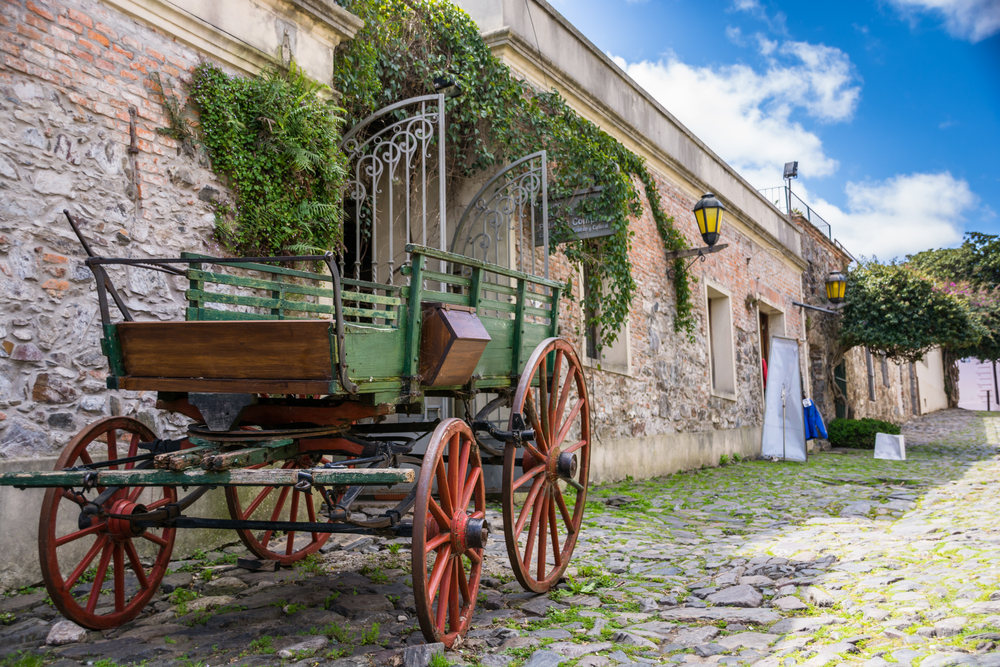 This UNESCO World Heritage Site is an authentic town oozing with old-world charm.
Lose yourself in its quaint alleys filled with historic buildings unchanged from the Portuguese settlement hundreds of years ago. This glimpse of the past juxtaposes nicely with the modern vibe of Buenos Aires, giving you a taste of both history and the present—all within just a few hours of each other.
So, if you love history and architecture and are looking for some amazing subjects to add to your photo album, a trip to Colonia is well worth the time and effort involved.
What else is nearby?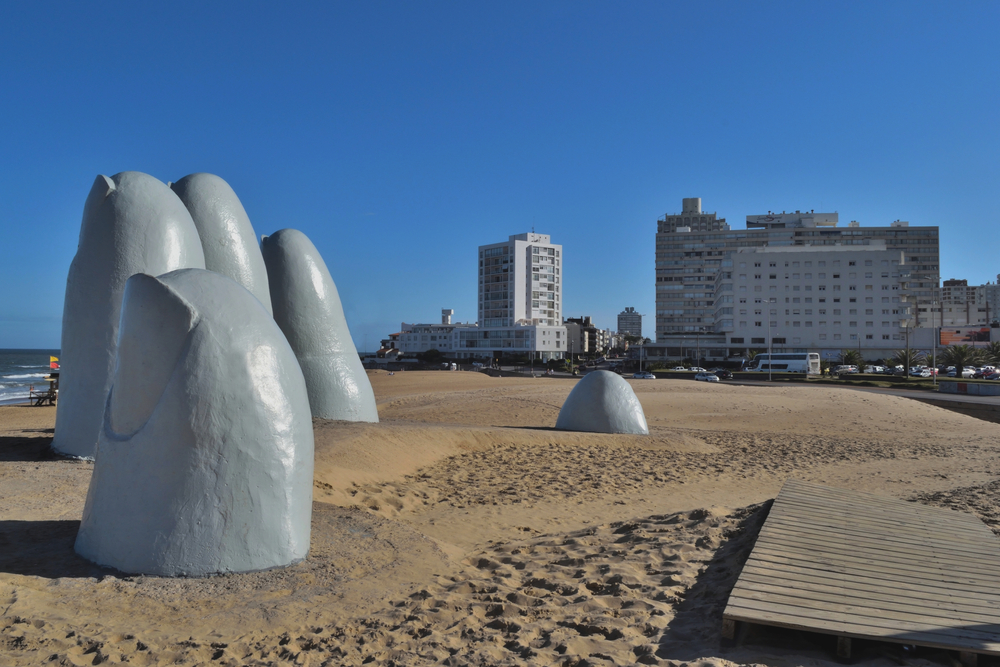 If you have the time, visiting the eastern reaches of Uruguay—particularly the capital, Montevideo and the tourist beach town of Punta del Este—is a worthy diversion. With a Mediterranean atmosphere, you can explore vineyards, beaches, and charming towns along the Atlantic Coast, just a few hours bus ride away from Colonia del Sacramento.
Map of the Argentina Uruguay border
Here is a helpful map to assist you in visualizing the locations involved. As you can see, these spots are very close to each other, making for a leisurely few days of travel.
Getting around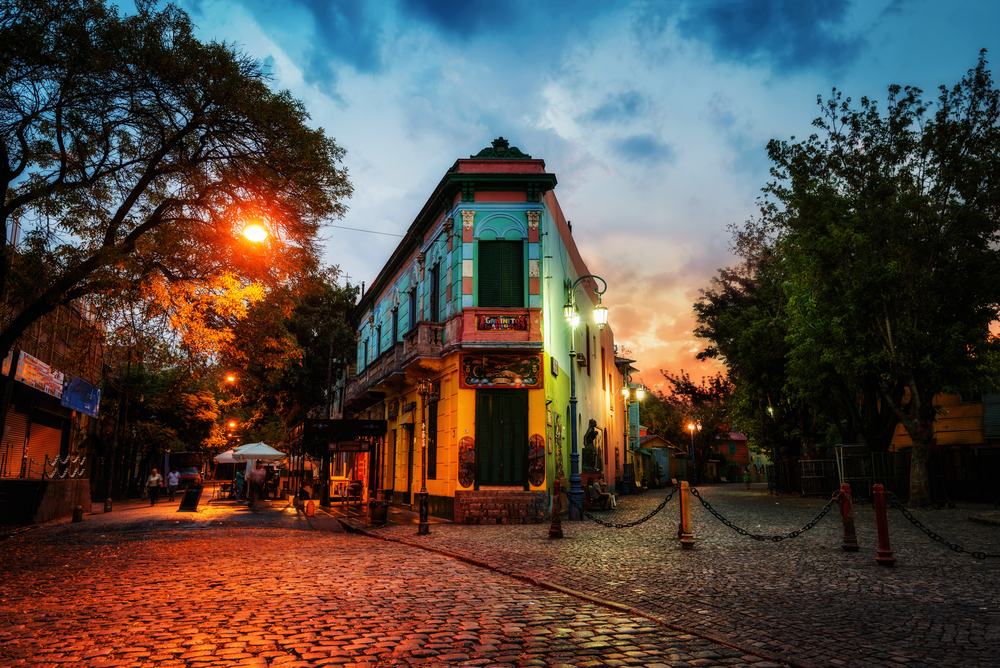 Getting around Argentina and Uruguay is a breeze, with many options available.
As was mentioned, the best way to get from Buenos Aires to Colonia del Sacramento is by ferry.
Reputable operators include Colonia Express and Buquebus.
If you want to go from Buenos Aires to Montevideo, you'll need a ferry/bus combination.
Argentina-Uruguay border wrap-up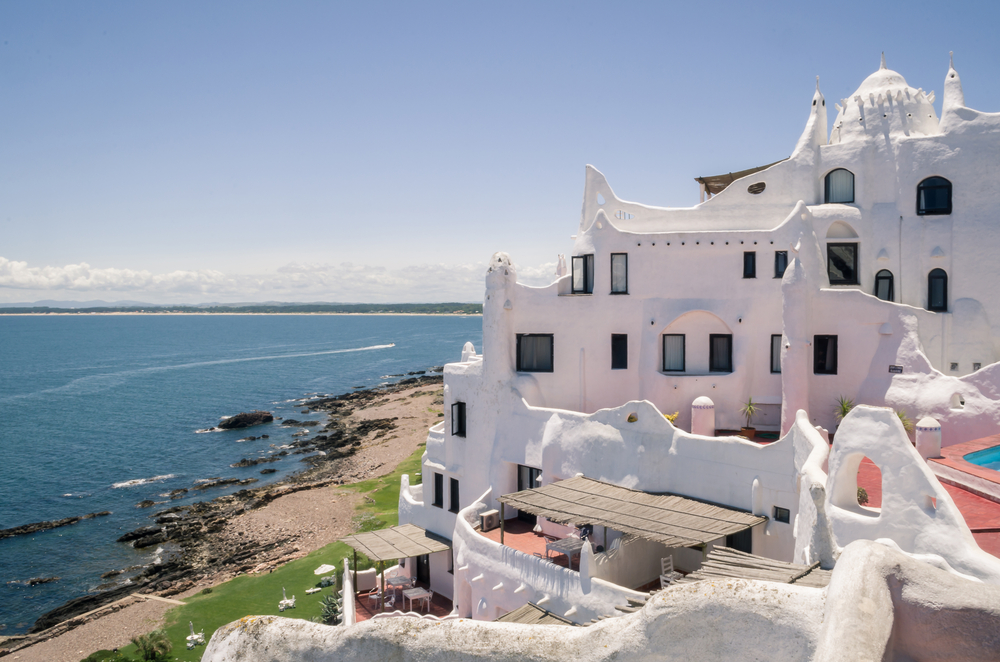 With so much to see and do in both countries, you have every reason to cross the Argentina-Uruguay border at some point during your travels. And whether you decide to cross by land or sea, you can do so with minimal cost and hassle.
So, pack your bags and buy your tickets. A visit to both these exciting countries is extraordinarily simple and easy.
If you are ready to travel further, read our posts about crossing into Bolivia and Brazil from Argentina.
FAQ
How much should I expect to pay when crossing the border?
When crossing by land or sea, prices start around $40. If you are departing either country by air, there is a built-in fee ($29 for Argentina and $31 for Uruguay) included in the price of your ticket
Is there a minimum stay?
There is no minimum stay for either Argentina or Uruguay. In fact, you can visit on a day trip.
Do I need return tickets (proof of exit)? 
To enter Argentina or Uruguay, you are not required to provide proof of exit or onward travel.
Is it easy and hassle-free to cross the Argentina – Uruguay border?
This is one of the most straightforward border crossings you could hope for. Just be sure to have an up-to-date passport, and you are good to go!