How to Go from Nicaragua to El Salvador via Honduras
The complete guide on how to successfully navigate from Nicaragua to El Salvador via Honduras. Learn all the details to make it easy.
Backpackers traveling through Central America constantly seek the easiest and most reliable information about getting from Nicaragua to El Salvador. It is no wonder. Nicaragua and El Salvador are two stunning countries with friendly locals, charming towns, and plenty of delicious food.
From the gorgeous architecture in Granada, Nicaragua, to the laid-back surfer towns in El Salvador, this route truly has something for every type of traveler.
Despite each country's natural beauty and charming locals, this route tends to get a bad rap. Because there is no border between Nicaragua and El Salvador, travelers have to make their way through Honduras or spend quite a bit more money on flights or a boat.
Not to worry, though! There are a few ways to safely navigate the Nicaragua-El Salvador crossing and save money for an extra pupusa or two along the way.
Crossing from Nicaragua to El Salvador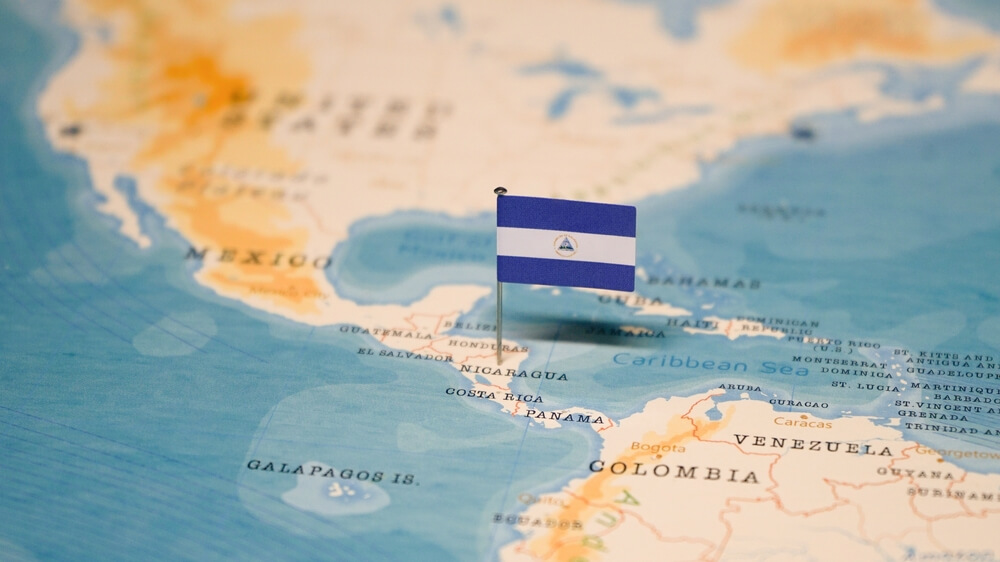 There are a few ways for you to cross from Nicaragua to El Salvador.
Your first option is to fly from Managua to San Salvador. The flight only takes 55 minutes, but this will be the most expensive option by far.
It is also much less convenient, especially since you will probably want to head to El Salvador's stunning coast as soon as possible. If you don't plan to stay in San Salvador, or if you want to save your money, traveling by air isn't the best choice.
Option two is to take a boat from León or Chinandega, Nicaragua, to Cuco Beach, El Salvador. The ferry operates on Tuesdays and Fridays and costs about $65 per person.
This is the only option that allows you to completely bypass Honduras.
Your next option is to attempt to cross the borders yourself or on a chicken bus. This will definitely work out to be the cheapest option, but it will also take you 2+ days to complete. If you are feeling bold, the steps are listed below.
And lastly, the most popular option is to cross from Nicaragua to El Salvador via a tourist shuttle. These transfers are the easiest way to navigate all three borders. There are several options to get you from León, Nicaragua, to El Tunco, El Salvador, two highly popular tourist spots, or from Managua to San Salvador if you like to stick near the capitals.
Here's a quick overview…
Exiting Nicaragua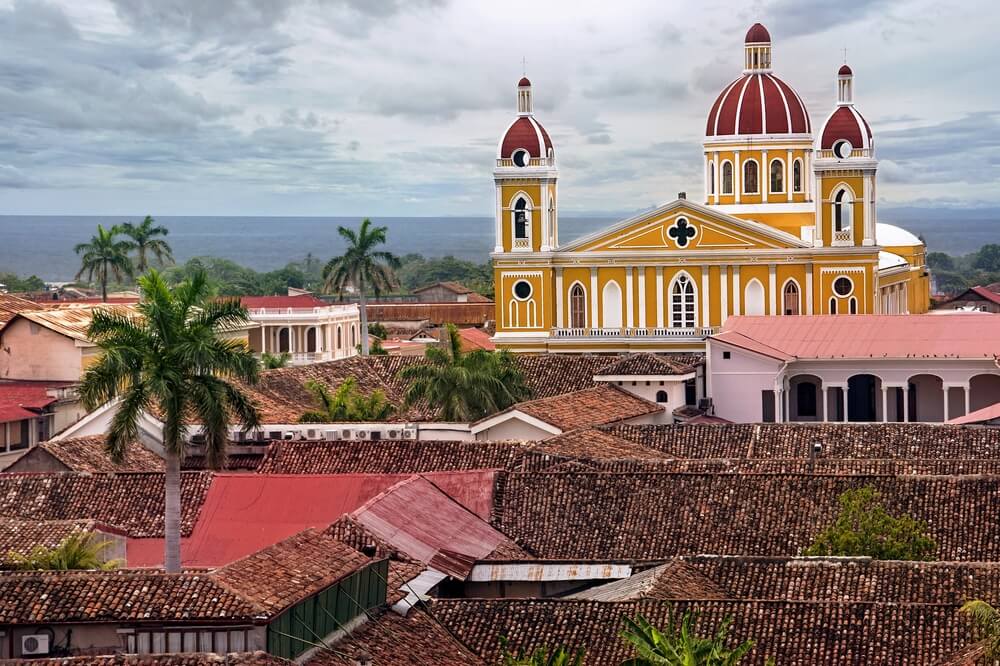 Pay your $10 departure tax. Immigration officials will also ask you for your Nicaraguan Tourist Card—the white, stamped piece of paper you were given when you entered the country.
Entering Honduras
Show your passport and have your fingerprints taken. Be sure to complete your pre-check form online before going through the border crossing. Pay the $3 entry fee. Keep this receipt to avoid being scammed later.
Exiting Honduras
There is no fee to leave Honduras. However, some officers will ask for your entrance fee receipt. If you don't show them the receipt, they may charge you the $3 again. This is a common scam, so hold on to your paperwork to avoid double payment.
Honduran officials will check your passport and scan your fingerprints again.
Entering El Salvador
There is no entry fee. Once your passport is stamped, you are ready to go on your way!
More details below:
A step-by-step guide to crossing from Nicaragua to El Salvador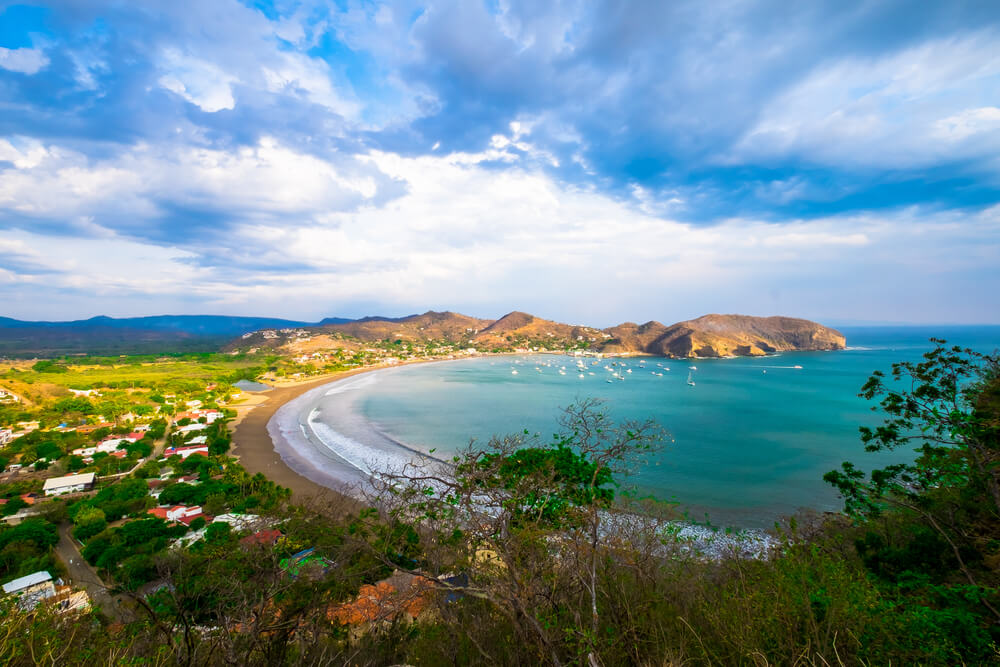 Buy your shuttle ticket. Booking early ensures you'll have a seat, and you can organize hotel pick-up.
2. Get picked up from your accommodation in León or Managua. You may drive around for about an hour collecting travelers from other hotels. This is very common, so don't worry that you will be late or that you're on the wrong shuttle.
3. Drive to the Nicaragua-Honduras Border at Guasaule.
4. Exit Nicaragua. You will complete an exit form provided by the bus driver and hand over your passport.
You will also need to provide the white tourist card given to you upon arrival in Nicaragua. It is a small, stamped piece of paper that an official may have told you to keep. If you do not have it, immigration officers may demand that you pay a fee to exit the country.
At this point, you will also need to pay your $10 exit fee.
5. Enter Honduras. The bus will drive you across no-mans-land and drop you at Honduran immigration. All they need to check here is your passport. As of March 2023, Honduras no longer requires Covid-19 information upon arrival.
Next, a Honduran official will take your fingerprints, and you will pay the $3 exit fee.
Wait times for this part of the process can take 2-3 hours, depending on how many people are traveling on your tourist bus. This is a great time to exchange any leftover Nicaraguan cordoba for USD, the currency used in El Salvador. There are usually several people hanging around at the border willing to exchange money for you, and you can typically get a reasonable rate.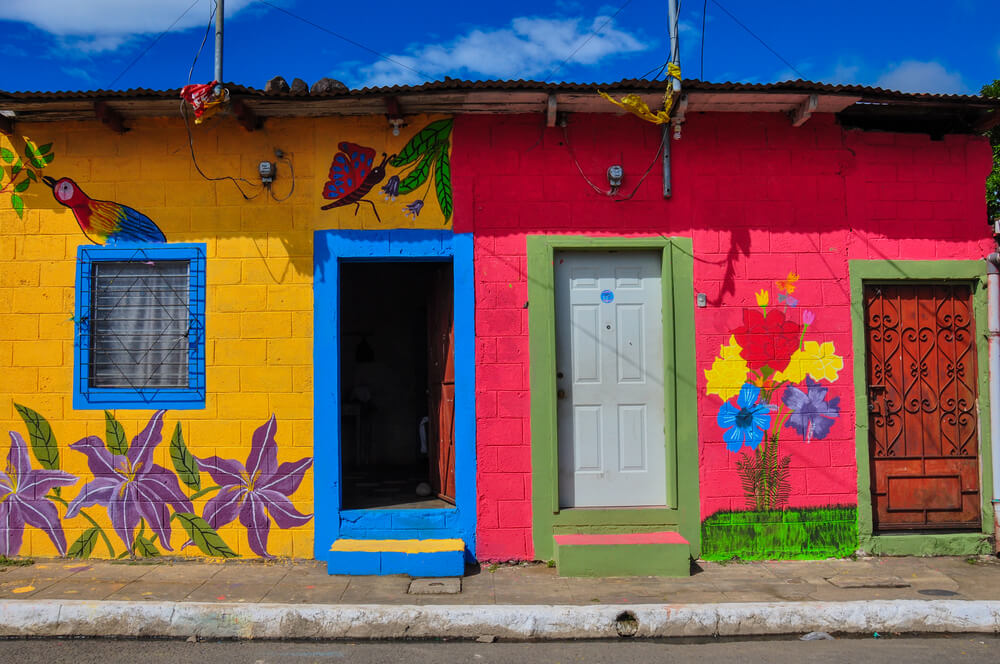 6. Drive to the Honduras-El Salvador border at El Amatillo. The ride will take about two hours and fifteen minutes.
7. Exit Honudras at El Amatillo. Here, you will go to immigration and once again show your passport and have your fingerprints taken. It doesn't matter that you have only been in the country for a few hours, and the immigration officials are pretty thorough in checking your entry stamp.
8. Enter El Salvador. Again, you'll drive through no-mans-land until you cross into El Salvador. Rather than getting off the bus, though, a Salvadorean immigration officer will step onto the shuttle bus and check each passport. Once they have written down your information and stamped you in, you'll be ready for the final step!
9. Drive to El Tunco or San Salvador. The rest of your trip will take four hours and 45 minutes to El Tunco or about four hours to San Salvador. Once there, you'll be ready to enjoy El Salvador!
During this portion of the journey, the bus will likely stop at least once for a 30-minute break. You'll want to stretch your legs and use the bathroom during this stop.
The borders are open 24 hours a day, seven days a week.
Due to safety concerns, though, you do not want to cross the border at night, especially in Honduras.
You may also find that hours of operation at the banks are limited, and you won't be able to cross if you don't have exact cash. Money changers are usually available during the day. Still, you can't count on them hanging around if you are crossing the border after dark.
Overall, the trip from Nicaragua to El Salvador will take about twelve hours, door to door. The cost will be about $60.
Traveling from El Salvador to Nicaragua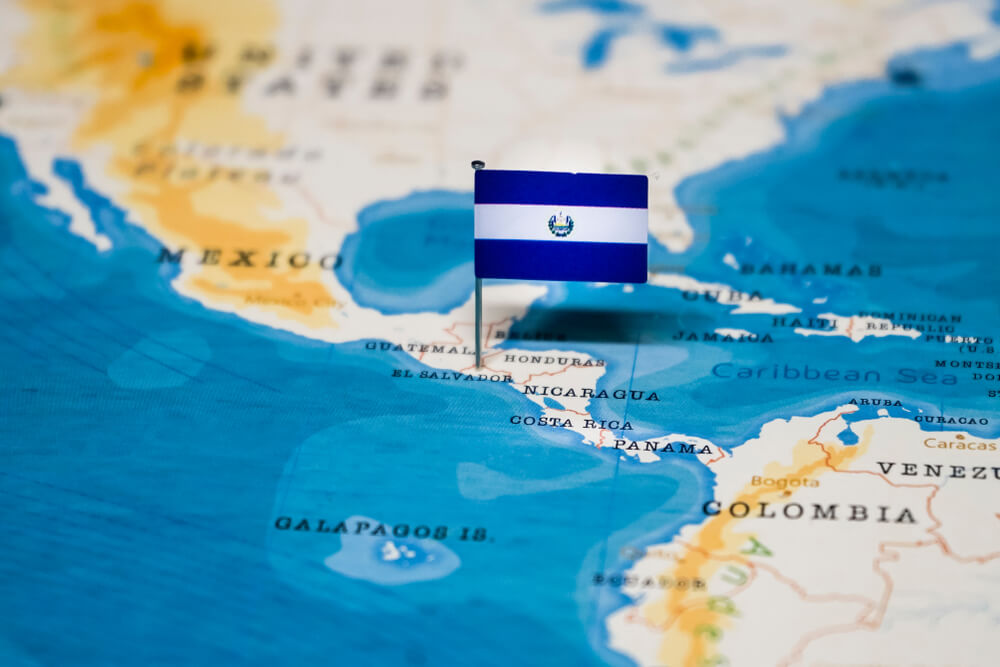 The info is pretty much the same as above, except in reverse.
Exiting El Salvador
There is no exit fee. Take the bus from your accommodation to the Honduras border.
Entering Honduras
Hand over your Pre-check form and pay the $3 entry fee. Be sure to keep your receipt to avoid being scammed when you leave. You will also have your passport examined, and your fingerprints will be taken.
Exiting Honduras
To leave Honduras, you do not need to pay an exit fee. Just remember that some officers may ask you for a receipt. If you've lost it, they could charge you $3 again. Not the end of the world, but definitely keep your slips to avoid this scam.
Honduran officials will check your passport and scan your fingerprints again.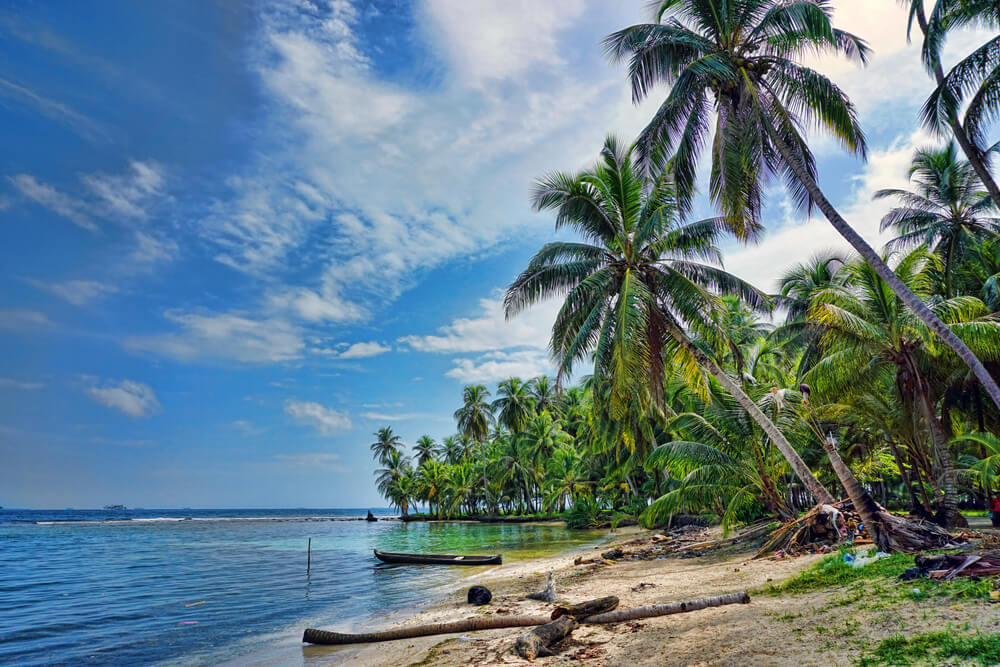 Entering Nicaragua
Before entering Nicaragua, you are required to fill out an online customs form. You can find a link to the document here. There is also a $12 entrance fee.
Officials request that this is completed at least 7 days before arrival. However, if you did not complete the information in time, you can fill it out at the border. This will take longer, though.
The form asks for the following information:
Your date of entry into Nicaragua
An address of where you're staying in Nicaragua, such as your hostel
Where you plan to cross the border, which is Guasaule
When and where will you exit Nicaragua
Officials will give you a white piece of paper instead of a passport stamp. KEEP THIS WITH YOU! This is the Nicaraguan Tourist Card. You must show it when leaving the country. If you misplace it, officials charge a fine at their discretion.
You will also have to have your bag searched once you finish at immigration. Customs officers will ask you to open your bag and will typically send you on your way quickly.
You can take a shuttle from San Salvador to Managua just as easily as you did from Leon to El Tunco. Transporte del Sol offers safe, reliable service along this El Salvador to Nicaragua route. You can expect this journey to take about ten and a half hours, and the reputable drivers will help you navigate all the borders.
Crossing from El Salvador to Nicaragua on a Chicken Bus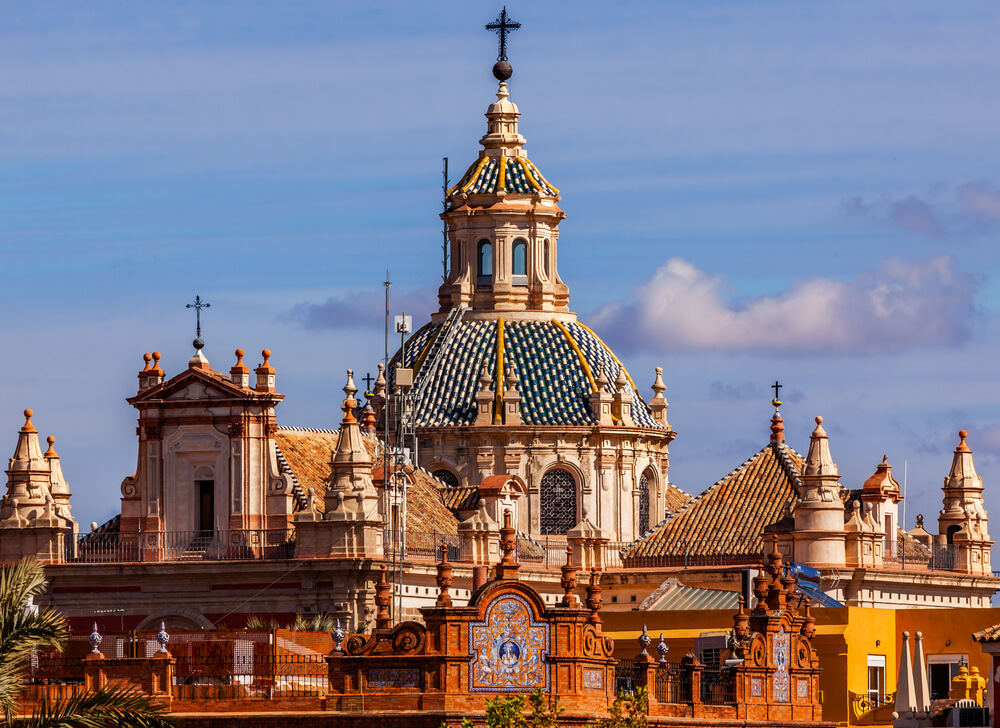 It is also possible to cross the border on your own by taking public transportation (chicken buses) or driving.
If this land crossing sounds like the option for you, follow these steps:
Make your way to San Miguel, El Salvador. Every road in El Salvador leads here, and this is the best jumping-off point to the border. If you are coming from El Tunco, public buses operate from 8 a.m. each day.


Once you arrive in San Miguel, take the 330 bus to El Amatillo.


The bus driver will let you out, and you can walk across the border on foot. You'll notice that several tuk-tuk drivers are waiting in the wings to escort you across. You do NOT need to take them up on the offer—crossing by foot is completely fine. However, if you prefer a ride, you can negotiate a price before getting in.


Exit El Salvador. From here, you will exit El Salvador and walk across the no-man's-land to Honduras.


Enter Honduras. Fill in your paperwork, and pay the $3 fee.


Leave Honduran immigration. Take a minivan to the Honduras-Nicaragua border. This ride will take about two hours.


Cross the Honduras-Nicaragua border on foot. Here, you'll pay $12 to enter. Be sure to keep your receipt! This is called the Nicaraguan Tourist Card, and you must show this piece of paper when you leave Nicaragua. If you lose it, you may be subject to a fee of $20 or more.
What You Need for the Nicaragua-El Salvador Crossing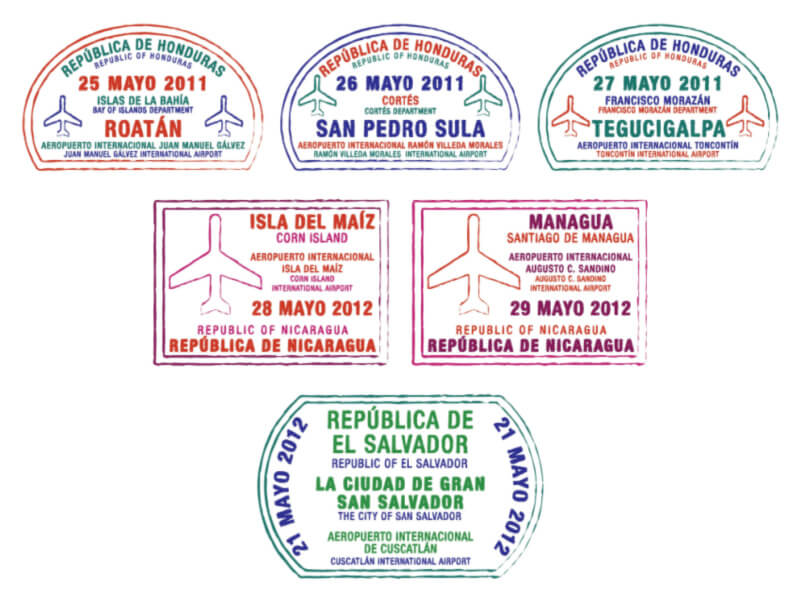 Disclaimer: Note that all information is as up-to-date as possible. However, checking with your embassy to ensure you have the most accurate information before you travel is always a good idea.
Passport: To enter Nicaragua, Honduras, and El Salvador, you need a valid passport with 6+ months validity and two blank pages for your visa stamps.
Visa: Travelers from the USA, EU, and UK will automatically receive a free 90-day visa on arrival, valid for all CA-4 countries—Guatemala, Honduras, El Salvador, and Nicaragua. Your 90 days cover all four of these countries, so if you plan to travel around the region, you need to do so within the 90 days or plan a trip to a neighboring country, such as Costa Rica, to re-start the visa.
Completed immigration forms: You must complete the Pre-Check form for Honduras, even though you are only passing through. You are also required to fill out an immigration form for Nicaragua. Note that officials ask you to complete this 7 days before arrival. There are no forms to complete to enter El Salvador.
Entry fee: There is a $3 fee to enter Honduras and $12 to enter Nicaragua. It is best to have USD and exact change. There is no fee for El Salvador.
Exit fee: There is a $10 exit fee in Nicaragua. Honduras and El Salvador do not have an exit fee.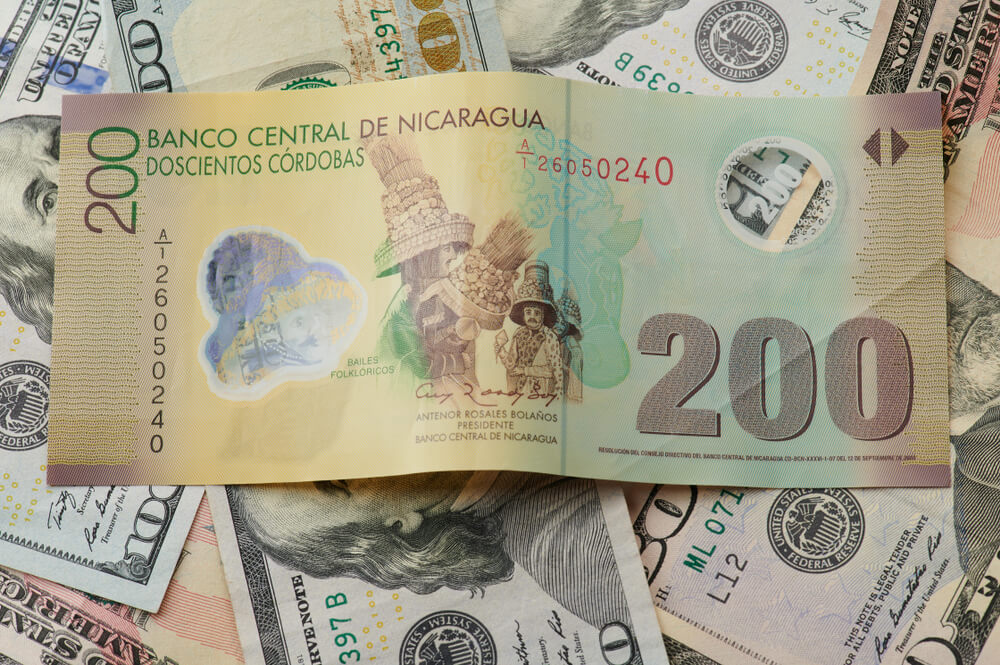 Cash: Get plenty of USD for your time in El Salvador. You can easily change Nicaraguan cordoba for USD at the border.
Proof of exit: Yes. Because Nicaragua and El Salvador are part of the CA-4 visa agreement, officials must keep track of when you enter and exit each country. Your 90 days is cumulative of your time in all four countries. Officials will look closely when you enter and exit each location to ensure you don't overstay your visa.
Proof of onward travel: While not officially required, proof of onward travel is always a good idea if they ask.
Safety tips: Avoid traveling through Honduras at night. Taking shuttles that depart El Salvador or Nicaragua at 2:30 or 3:00 a.m. is best because they will provide the most daylight travel time. Drivers are experienced with these roads and the dangers that may be present.
Covid-19 restrictions: To enter Nicaragua, you must present your Covid-19 vaccine or a negative PCR test within the past 72 hours.
As of March 2023, Covid-19 restrictions have been lifted to enter Honduras. All people are required to wear a mask in medical facilities, though.
There are no Covid-19 restrictions in place in El Salvador. You should, however, carry your vaccine card with you just in case anything changes.
Map of El Salvador/Honduras/Nicaragua
Guasaule, Nicaragua, and El Amatillo, El Salvador, are the most popular land border crossing locations for this route. If you drive or take a shuttle, you will pass through these posts to earn your next passport stamp.
Final Thoughts on Traveling from Nicaragua to El Salvador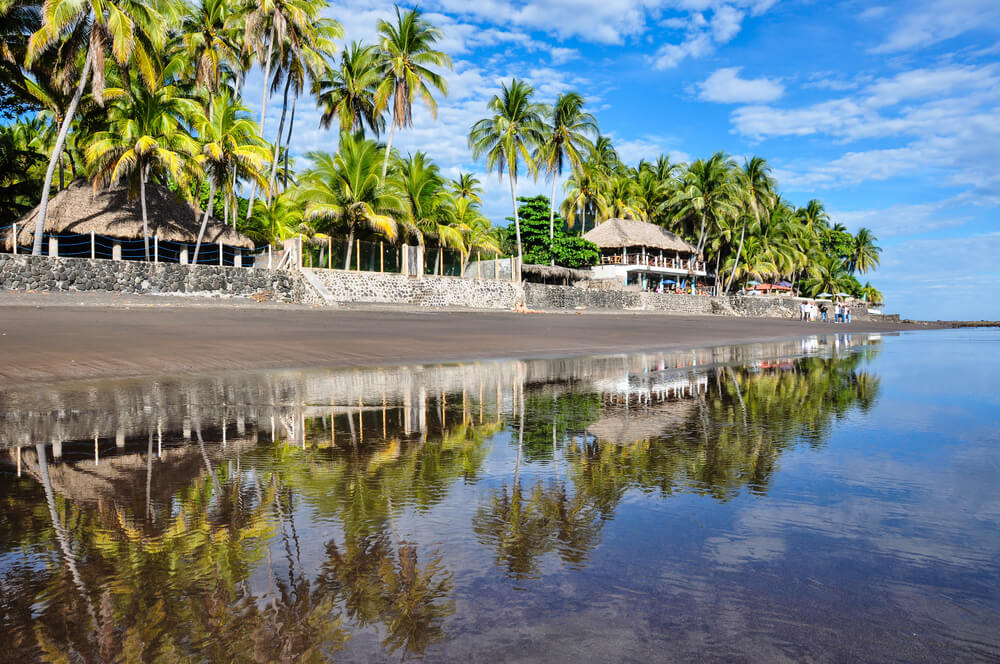 Both Nicaragua and El Salvador are unique places to visit. Regardless of how you choose to travel, you're bound to have an epic adventure.
Who knows? Maybe you'll even start planning your El Salvador to Guatemala trip next!
FAQ
How much should I expect to pay when crossing the Nicaragua-El Salvador border?
In total, you should pay about $60 to cross the border. It costs $10 to exit Nicaragua, $3 to enter Honduras, and $45-50 for a shuttle ticket. 
Is there a minimum stay in Nicaragua or El Salvador?
No, there is no minimum stay. However, it's important to check the visa requirements for your particular situation to ensure you can enter and stay in each country for your desired length of time.
Do you need proof of exit?
Proof of exit (such as a plane or bus ticket) is technically required to enter El Salvador. However, even though it is not always enforced, having proof of exit for both Nicaragua and El Salvador is a good idea.
Is it easy and hassle-free to cross the Nicaragua-El Salvador border?
If you take a shuttle, crossing the border is fairly easy and hassle-free. You do have to complete three border crossings, though, which takes a lot of time.