Budget Travel in Greece? Absolutely. Here's How…
If you think budget travel in Greece is impossible? Keep reading. In this guide, we'll share the best tips to travel Greece on a budget.
Traveling doesn't have to be reserved for those with money. Believe it or not, it is possible to budget travel in Greece and still have the time of your life.
There are plenty of ways you can save money without really having to compromise on your experience. You're on holiday after all, so the point is to have fun!
It's about choosing your destinations wisely, being flexible when you travel and getting creative!
In fact, you'll probably create better memories than someone paying $500 a night for a fancy hotel in Santorini. Why? Because you'll be living more like a local and trying new things.
In this guide, we'll share our best tips to travel Greece on a budget. Less time creating a budgeting spreadsheet = more time to explore!
When is the best time for budget travel in Greece?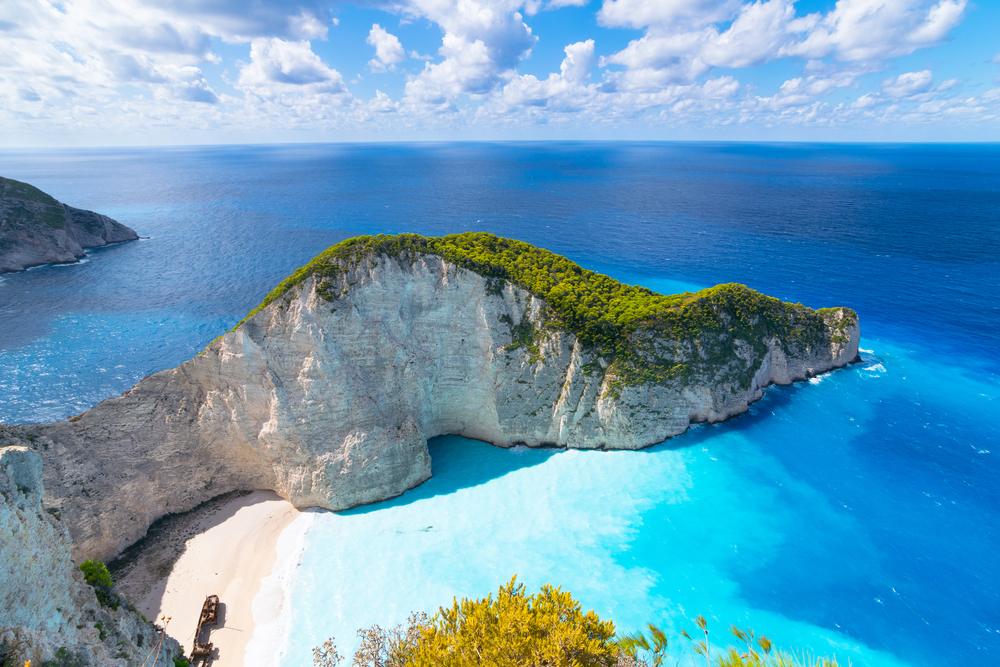 Here's one of the easiest ways to save money instantly.
Choose your travel dates wisely.
During the summer months (July and August) prices soar. We're talking prices for literally everything—flights, transport, accommodation, tickets to popular sites and tours. You can't blame everyone for wanting to lie on a beach at this time.
Trying to budget travel in Greece during the peak months is significantly more complicated, so make it easier for yourself and travel in the low season.
Travel during the shoulder months
The low season in Greece runs from November to March. Prices are the lowest at this time, but so are the temperatures.
If that's too much of a compromise, explore Greece during the shoulder months (May, June and September). These months still offer dreamy weather at reasonable prices, and you won't be packed into tourist sites like sardines.
It's a win-win situation!
Cheapest Greek Islands to visit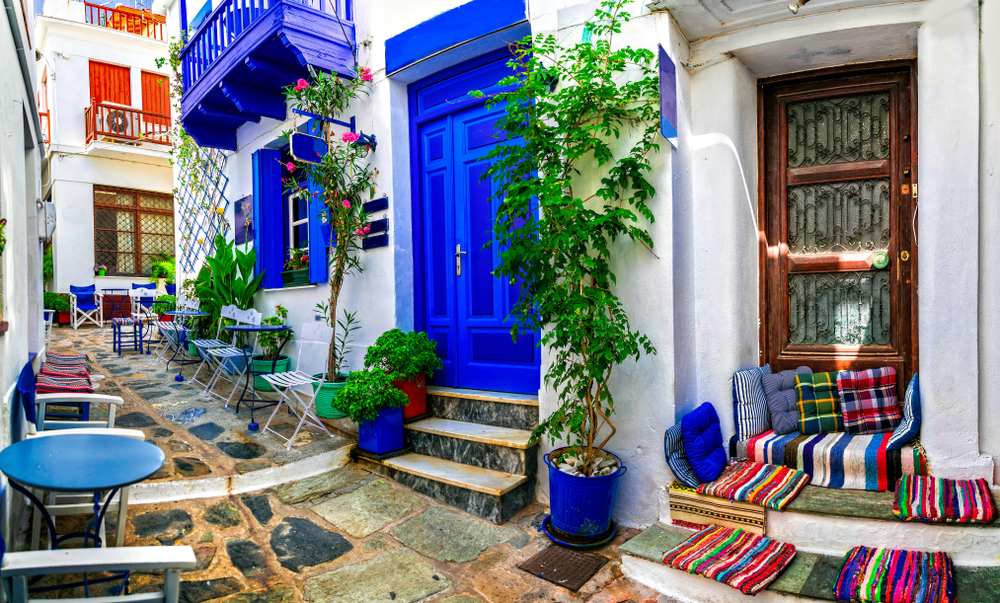 We're going to be straight with you. After seeing those heavenly photos on Instagram, you've probably been dreaming about visiting Santorini and Mykonos, but they're just not budget destinations. 
Why not pick somewhere that caters for budget travel?
There are plenty of cheap Greek islands for budget travelers that are just as spectacular as the popular islands.
Ios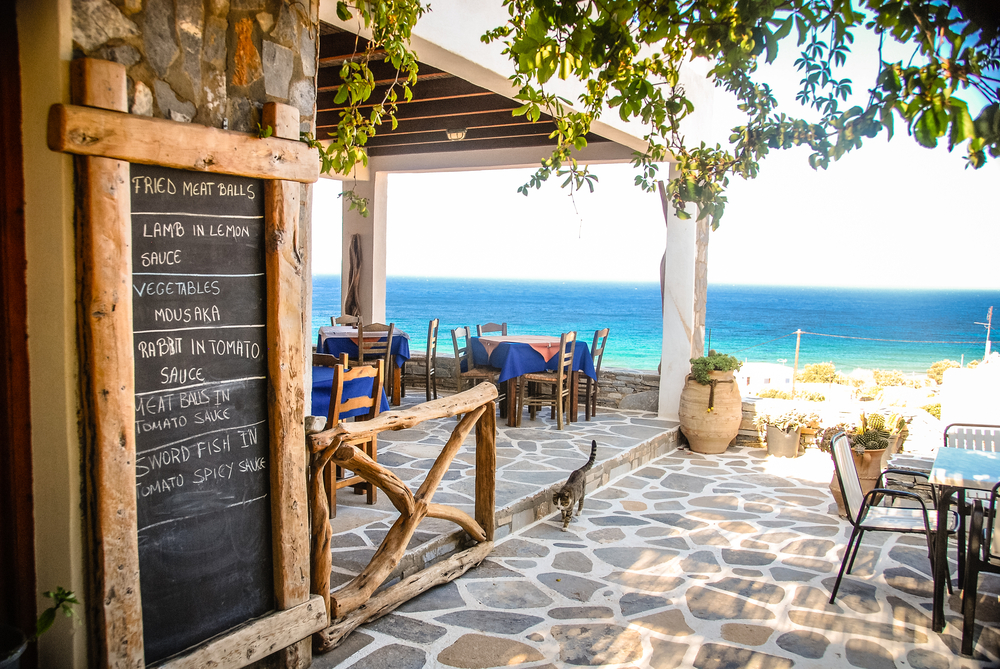 Santorini to Ios takes only 35 minutes, yet it's significantly cheaper than its neighbors. Ios is the perfect place to spend your holiday if you're a budget traveler. 
This stunning island has two sides to it. It's considered one of the cheapest party islands in Greece. So young travelers flock to the main village of Chora, ready to knock back shots of Ouzo.
Outside this party bubble, Ios offers a more tranquil side and plenty of free activities. You can hike the island's highest peak, Pyrgos, read a book on one of its stunning beaches or wander the streets of a traditional village.
Crete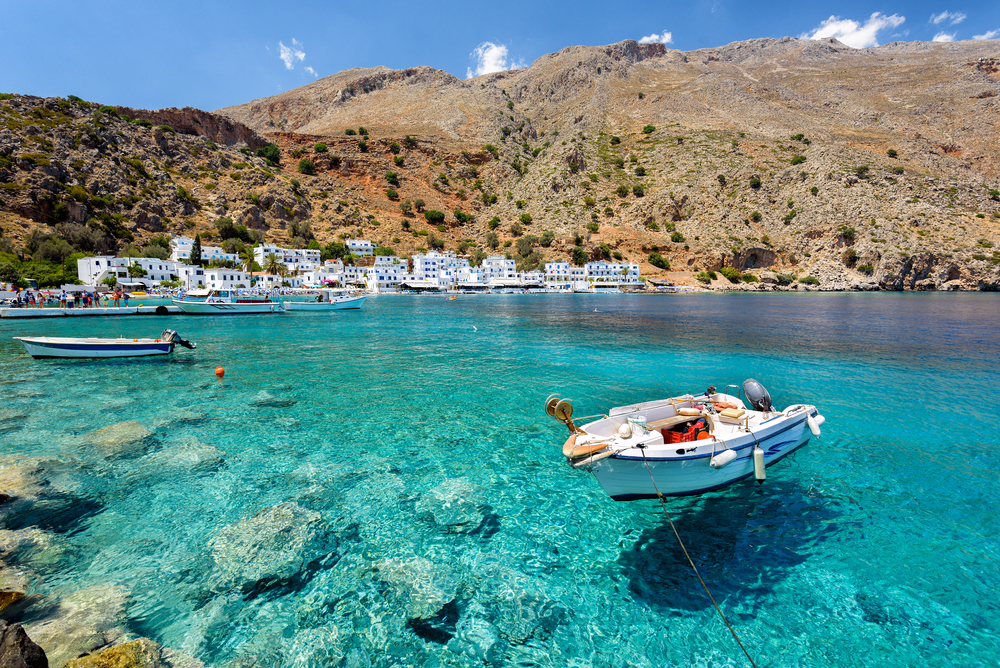 Crete is one of Greece's most popular islands, so you're probably wondering if we made a mistake putting it on this list.
We didn't! Despite its popularity, you can budget travel in Crete.
There are many affordable things to do, including a whole day of hiking in the spectacular Samaria Gorge. Entrance costs only €5 ($5.50) for an entire day of adventure!
The island also has very handy and affordable public transport. Journeys can cost anywhere between €1.60 and €7 ($1.80-7.80), depending on the length.
Pro tip: Looking for a great value all-inclusive holiday? Crete has numerous idyllic resorts at prices good for any budget traveler.
Aegina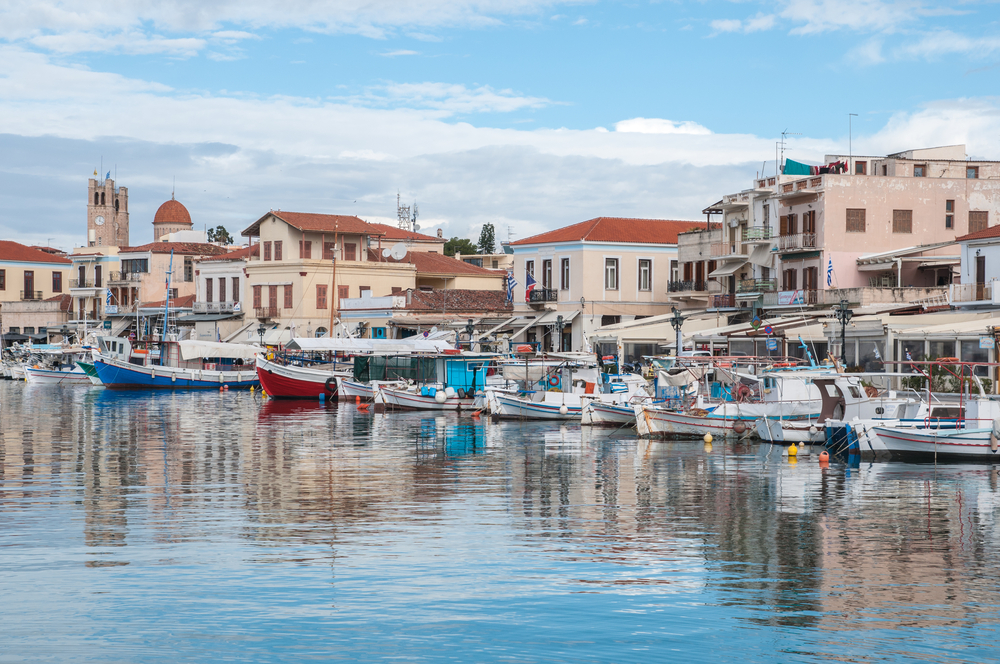 If you're visiting Athens but still want to experience an affordable Greek island, hop over to Aegina. It takes under an hour to get there by ferry and costs €12 ($13) each way. 
Spend your time exploring the Temple of Aphaia or simply soaking up the atmosphere in the main town. Grab a coffee in one of the waterfront cafes and witness daily island life.
Finding cheap accommodations for budget travel in Greece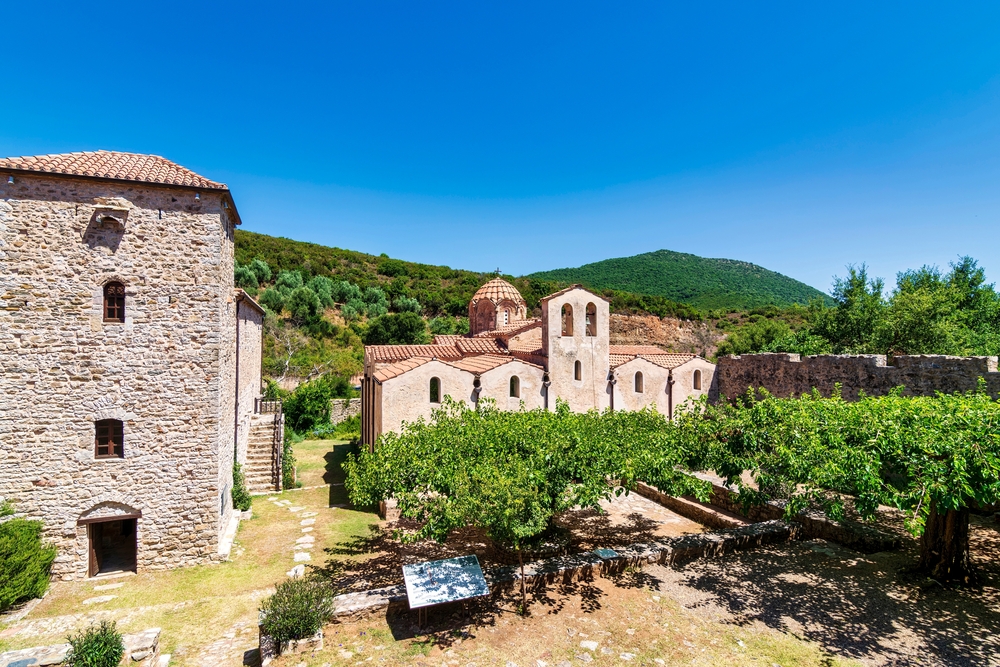 The cheapest accommodation in Greece is often hostels, starting at around €15 ($16) per night for a bed in a dorm. Hostels are also some of the best places in the world to meet other travelers and join group activities that are sometimes free.
Pro tip: During peak season, hostels can get booked up fast! Make sure to book in advance.
If you're not a hostel person, Airbnb can be a great alternative. It will definitely be more expensive than a hostel, but they're often cheaper than a hotel room, and bigger. Plus, if you have a kitchen, you can cook your own food and save money.
How to eat and drink on a budget in Greece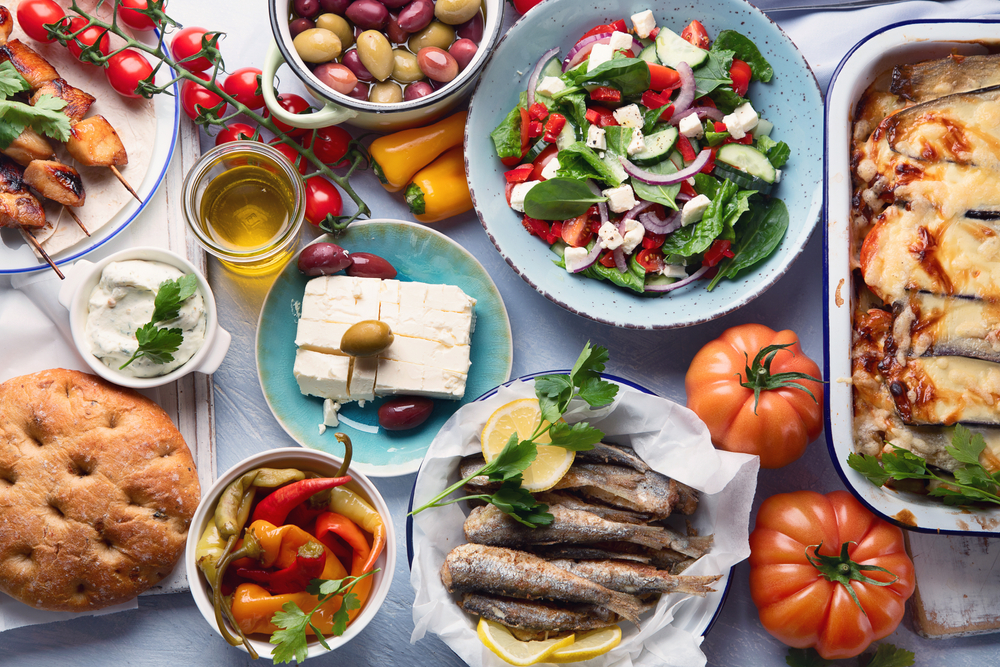 Apply these tips anywhere you go, and you'll be sure to save money on food while you budget travel.
Avoid tourist traps
A golden rule that most budget travelers stick to is never eating on the main square. These tend to be tourist traps that serve mediocre food at high prices. Think about it—they have a prime location where they barely have to entice and impress customers!
Instead, find the hidden gems. Wander down the backstreets and find a spot where locals are sitting. These places are likely to serve unbelievable food at local prices.
Ask for recommendations
Ask your accommodation for food recommendations that are cheap and local. They've probably been living there for years and know the best spots. Other great people to ask are taxi drivers.
Eat gyros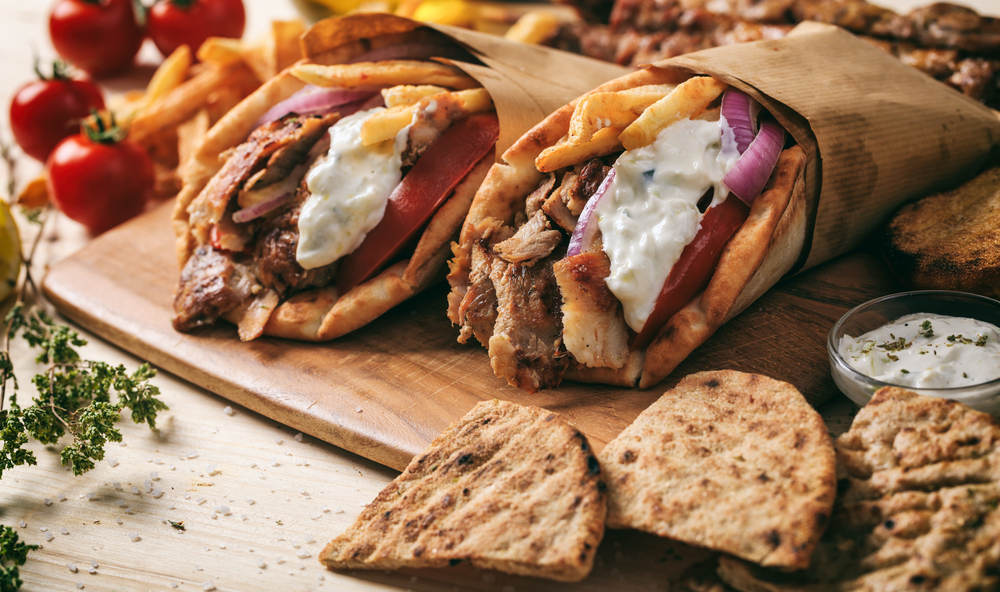 Gyros are a popular street food in Greece made of pita filled with meat cooked on a spit, salad and a sauce. They're delicious, filling and cost around €2 ($2.20).
Delicious? Yes. Healthy? No. So, you might want to limit it to one gyro per day.
Google it
Google Maps can also be your best friend for finding cheap places to eat in Greece.
Search best restaurants in (insert name of where you are) and use the filters to narrow down the results. Select the one-dollar sign and only places with ratings above 4.5.
Don't forget to read a few reviews and then indulge in some tasty Greek food.
Cook your own food
Cooking your own food can save you money, but a big part of traveling is trying the traditional and delish local food. A country's cuisine can tell you so much about its history, traditions and daily life.
But you don't need to eat out three meals a day. Try to make sandwiches for lunch or whip up a salad using fresh local produce. Although it seems wrong to make your own Greek Salad in Greece, it's a really cheap and easy meal to make.
Choosing transportation to budget travel in Greece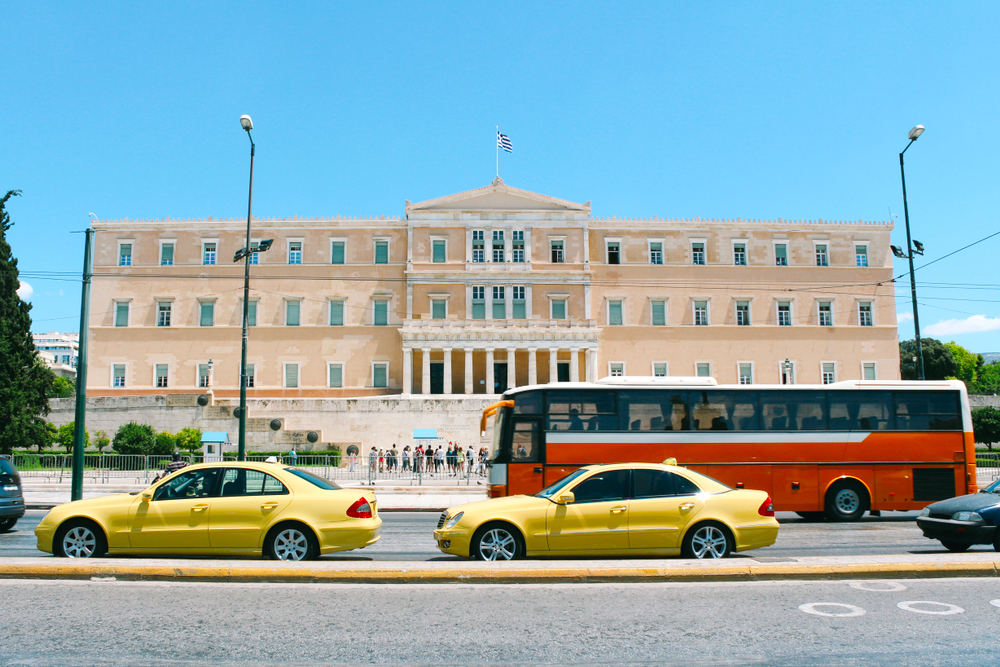 The transportation you choose can greatly affect how much you spend in Greece.
Public transport
While on the islands, try to use public transport to get around.
Not all the islands have it, but when they do, it's what the locals use, so the price is super affordable. Like in Zante, any bus route from the central bus station will cost you only €1.80 ($1.97).
Rent a moped
In places with no buses, mopeds can be the solution. They are cheaper than renting a car, and they add an element of excitement to the journey.
Ferries or flights
You might assume that ferries are cheaper than flights. However, this isn't always the case. If you're flying from Athens to one of the Greek islands and book in advance, you can sometimes find great deals.
It's worth checking both flights and ferries for your route before booking.
We all want to be environmentally-conscious travelers, right? Keep in mind that flying is worse for the environment than taking a ferry, so consider offsetting your carbon if you have to fly.
Pro tips: Book overnight ferries to cover long distances. This will save you money on a night of accommodation, and it can be an adventure.

Also, if you're island hopping, choose islands that are close together to reduce transportation costs. Check out the most popular routes in Greece to help you. 
More tips to budget travel in Greece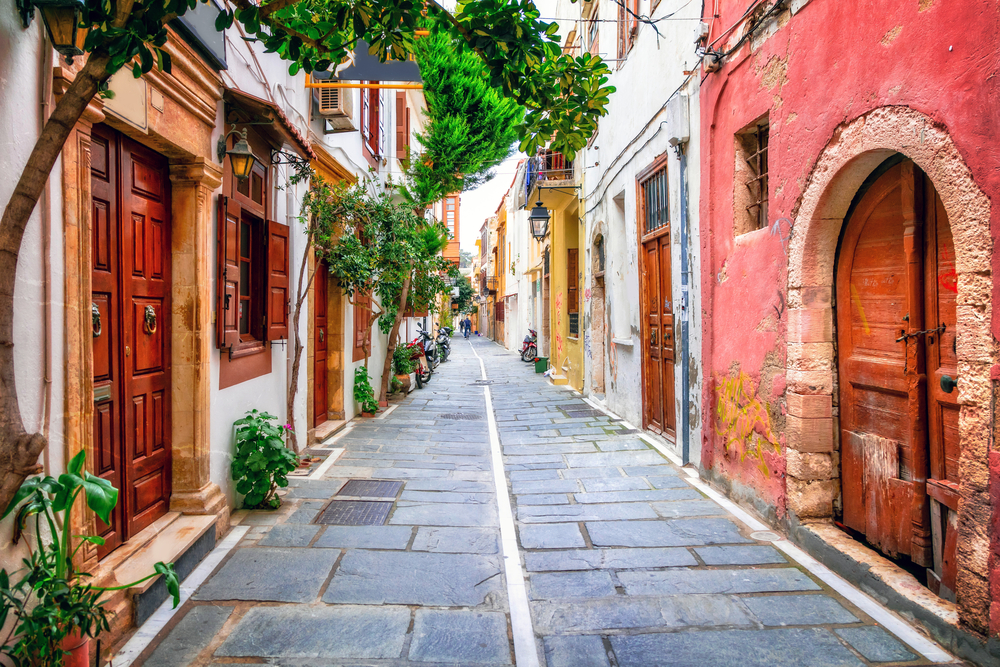 The small-budget travel tips often add up and can keep your bank account from hitting zero. Here are some more ways to save money in Greece:
Travel with carry-on
If you're traveling with carry-on size luggage, you'll save money from the moment you book your flight to Greece. Adding a check-in bag can cost anywhere between €15-50 ($16-55).
Now imagine if you're island hopping in Greece and using flights to get around. Those check-in bag fees are going to add up really quickly!
Free activities
No matter where you are in the world, you can always find free activities that are often as good as paid ones.
Greece is no different and is full of exhilarating free things to do. Some ideas to get you going include:
Watch the sunset
Go hiking
Relax on the beach
Go snorkeling (bring your own stuff or hire it for a few Euros)
Explore the local market
Wander the streets of the town
Free museums or monuments
Free walking tours
Free walking tours are tip-based, meaning you pay what you think it is worth. Although not technically free, they are a very affordable way to see a place, learn about its history, and get some awesome recommendations from a local.
The minimum tip expected in Europe is around €5 ($5.50). Amazing value for 2-3 hours of knowledge and exploring.
Book tours when you get there
Sure, it's nice turning up to a place and having everything organized, but this organization can come at a price.
Booking tours online is usually a much more expensive option than finding a local tour agency when you're there and agreeing on a price.
Pro tip: More often than not, you can haggle on the price, especially if you're a big group or booking multiple tours with them. 
Weather in Greece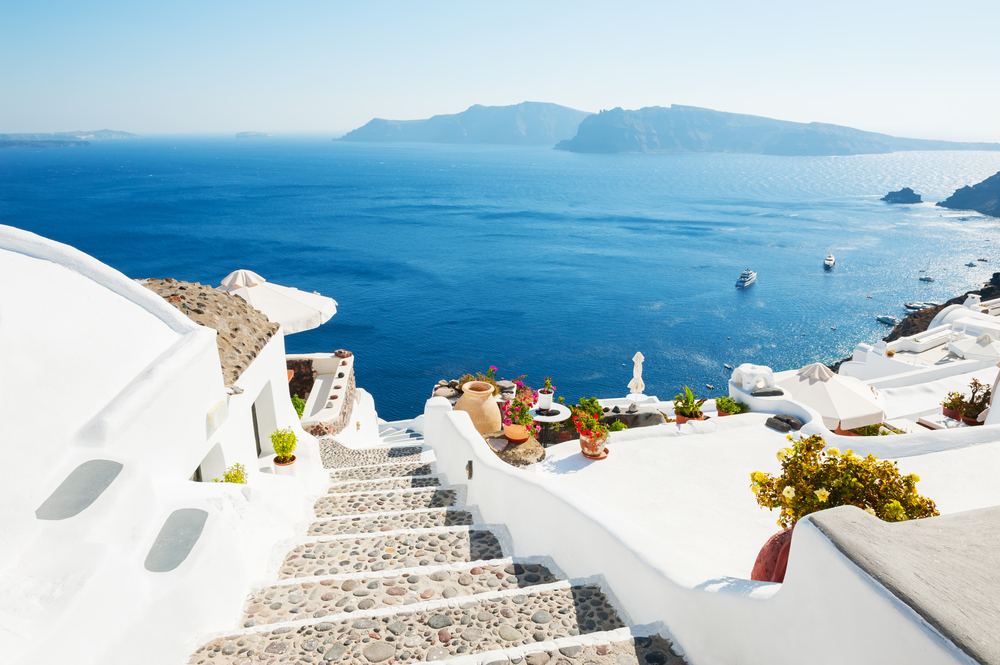 July and August are considered the best months for weather in Greece. This is when the sun is shining and temperatures can reach up to 35°C (95°F).
However, these are the busiest months and also more expensive. So if you're traveling Greece on a budget, we recommend visiting in the shoulder months of June and September when temperatures are still between 25°C (77°F) to 30°C (86°F).
Winter in Greece is from November until the end of March, where the average temperature hovers around 13°C (55°F). Athens can still be a wonderful winter destination.
Packing list essentials for budget travel in Greece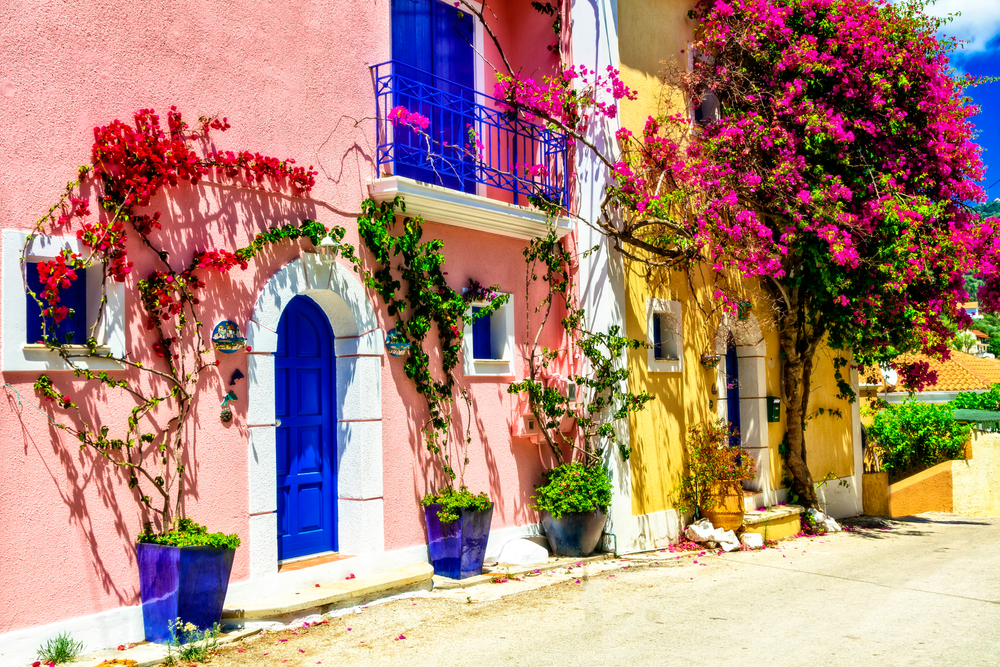 If you're traveling to Greece during the summer, bring all your travel essentials like a swimsuit, cool clothes, sunglasses, a hat, sun cream and sandals.
Here are some things you can bring to save you money in Greece:
Snorkeling gear: Greece has incredible underwater worlds, and snorkeling can keep you fascinated for hours. Bringing your own equipment makes this a free activity.
A reusable water bottle: If you're visiting Athens, the tap water is drinkable and will save you money buying bottled water. Unfortunately, the tap water on most of the islands isn't drinkable.
Playing cards: They can keep you entertained for hours, be played anywhere and are a great way to make friends.
How to get to Greece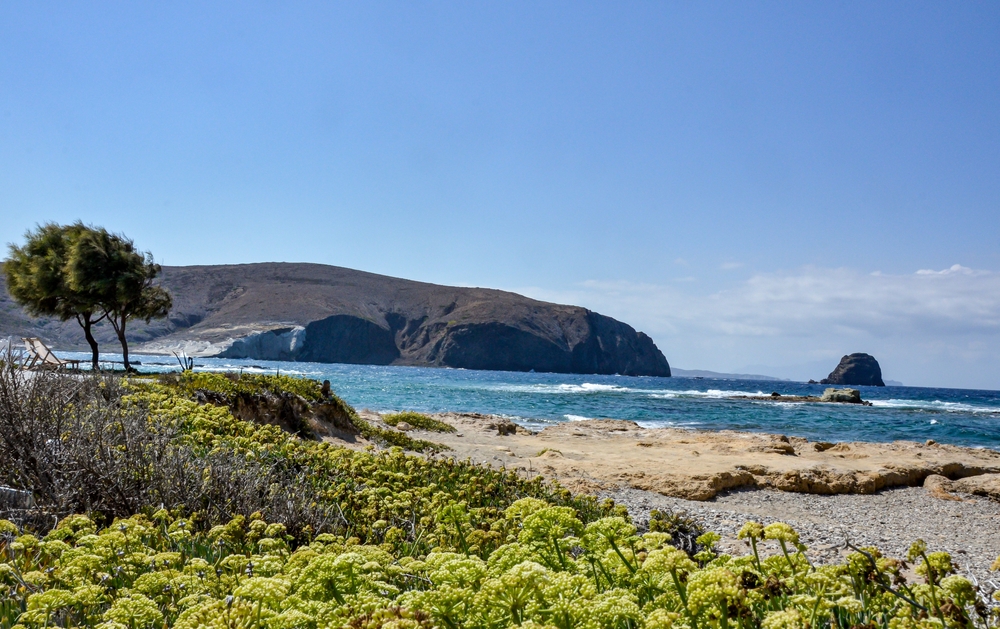 If you live in a country near Greece, one of the cheapest ways to get there is to drive using your own car. Make it into a memorable journey filled with picturesque scenery and carpool karaoke. Your vehicle can also come in handy when getting around Greece.
For those further afield, a plane is likely to be your only option. Several budget airlines fly to mainland Greece and its islands for affordable prices. Try to book your flight in advance and fly out of peak season for cheaper prices.
Can you budget travel in Greece?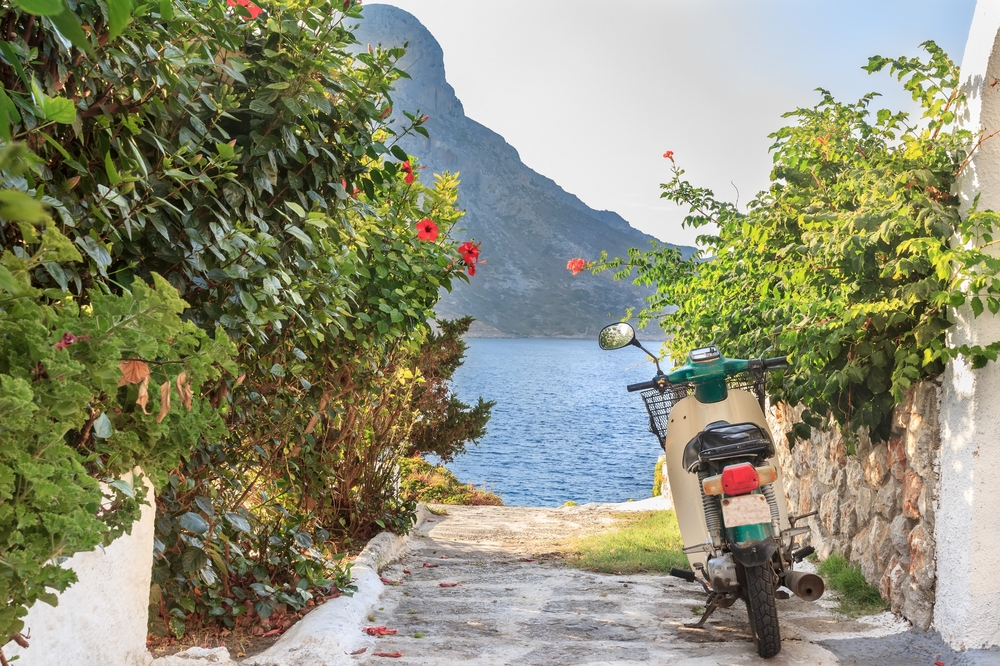 Before reading this guide, you might have been a bit skeptical that you could actually budget travel in Greece. Hopefully, now you can see there are plenty of ways to save money and still have an unforgettable trip!
Now it's time to choose where you're going in Greece. Check out our detailed guides on the 10 cheapest Greek islands to budget travel and how to manage your money while you're there.
FAQ
How much should my budget be for a trip to Greece? 
This completely depends on how fancy you want to be. If you're on a shoestring budget, you can spend less than €50 ($54) per day. 
What is the cheapest way to travel around Greece? 
The cheapest way to travel around the Greek Islands is by public transport or renting a moped. To move between Greek islands, it's essential to do a price comparison between ferries and flights. 
Is Greece budget-friendly?
After reading this guide, you should know that YES, Greece is budget-friendly.