Getting Around Costa Rica: All the Details You Need
Planning a trip to Central America? Discover all the ways to get around Costa Rica to make your trip a seamless adventure.
Many people dream of visiting the tropical paradise of Costa Rica. They imagine walking through the lush national parks, spotting monkeys swinging from the treetops, and hearing the call from a nearby toucan.
They don't spend time imagining how they will get around Costa Rica.
I get it.
Transportation logistics aren't the most exciting part of organizing a trip. So, you'll be glad to hear that traveling around is relatively easy and there's transport for every type of traveler and budget.
Traveling on a budget? Get ready for the adventure of public transport.
Have a bit more cash to splash? Minivans or hiring a car will save you a ton of time.
Keep reading to find out how to get around Costa Rica!
Best ways to get around Costa Rica
Take the local bus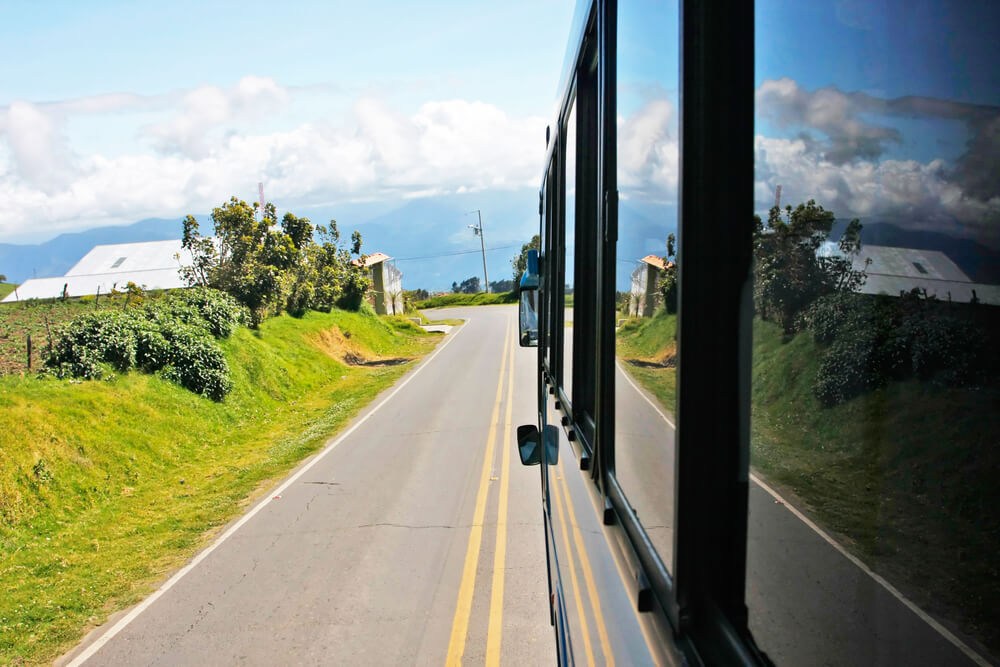 The local bus will get you almost anywhere you need to go in the country, but it won't be easy.
I have a love-hate relationship with the local buses in Costa Rica!
The buses are very affordable. Great if you're traveling on a budget. Most bus trips will cost you less than $10 (€9) even if you're going halfway across the country.
The quality of the buses is a bit like a grab bag — you never know what you'll get!
They range from reasonably nice coach-style buses to American school buses that have been jazzed up.
It's a good thing Costa Rica is a relatively small country because its buses aren't made for long-distance journeys.
Local buses aren't the most efficient
Costa Rica's bus network is extensive, taking you to all popular destinations. Eventually.
Downtown San Jose is the transportation hub of the country. A lot of the time, you'll need to return to San Jose to get to your next destination.
Buses never seem to go directly where you want them to go. So, your journey is probably going to require multiple buses.
A good example of this is Monteverde to Tamarindo. By minivan, it takes three hours, and it's direct. By bus, it will take around eight hours and four buses, but at least it will only cost about $11 (€10) for all of the journeys.
Being the stubborn person I am, I took public buses for every journey, sticking to my budget travel roots.
Do I regret it? Not at all!
It felt like a proper adventure navigating multiple buses and new places. Plus, I don't think there was one journey where I didn't make a new friend.
Buying bus tickets in Costa Rica
You'll need to buy your ticket from the bus station a few days before the trip. The buses get busy, so it's best not to rock up on the day and test your luck.
Most bus stations require you to pay in cash.
Book a shared or private minivan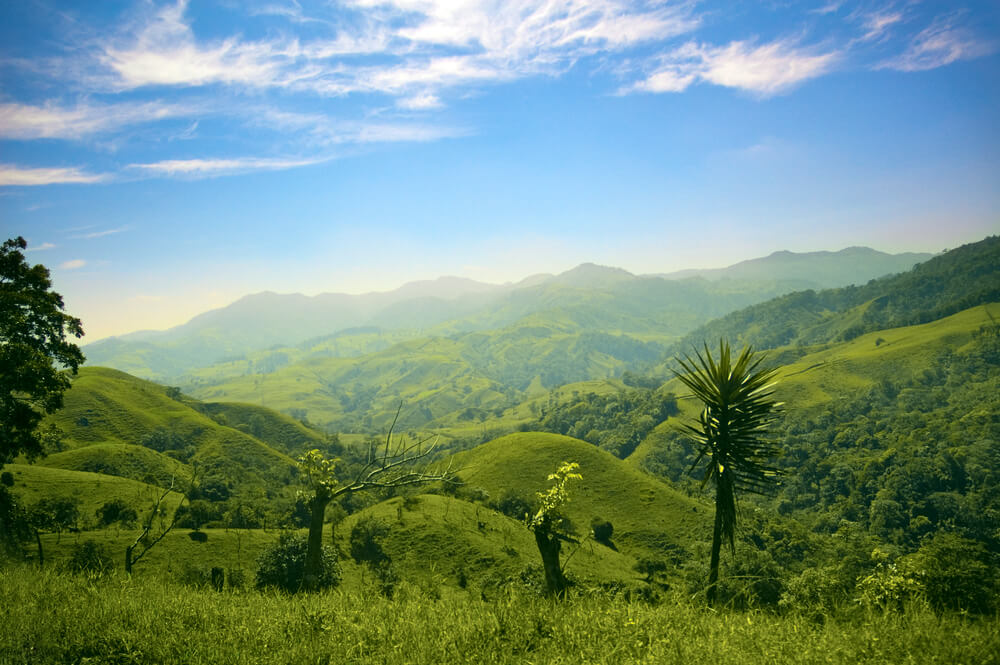 A minivan is one of the most convenient ways to get around Costa Rica. Normally, they pick you up directly from your accommodation and drop you off on the doorstep of your next one.
You don't have to worry about a thing! They're significantly faster, more comfortable and safer than the local bus — you don't have to keep such a close eye on your belongings.
The only downside is that they're often five times the price!
Most shared minivans cost between $30-50 (€28-47) per person.
If there's a big group of you, it might be cheaper to hire a private minivan — the cost is a lump sum, not per person.
Some routes I highly recommend getting a minivan over the local bus include:
On all the routes above, you'll save at least three hours and a bit of sanity by taking the minivan.
Rent a car in Costa Rica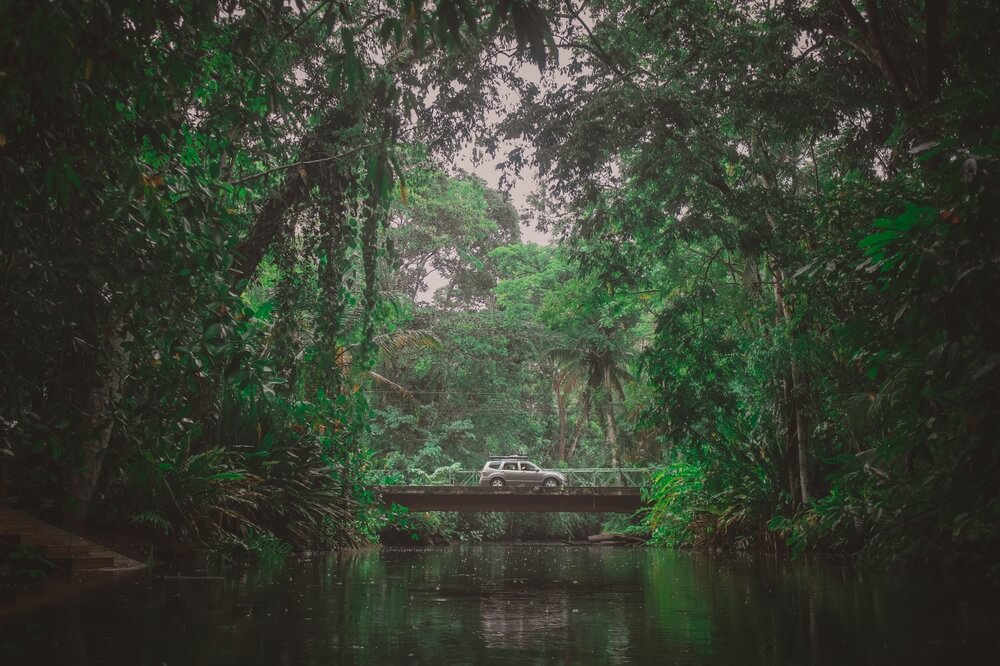 Renting a car is the perfect way to get around Costa Rica at your own pace with ultimate freedom. You can stop wherever and whenever you want to snap some awesome photos of the landscape, so, like, every five minutes. And you can make every journey into a carpool karaoke.
In all seriousness, having your own car means you don't have to tackle the tricky public transportation or plan your travels around timetables. You can also get off the beaten track and head to places other people don't go.
Cost of renting a car in Costa Rica
Renting a car can cost between $40-80 per day, depending on the vehicle you get. SUVs cost more.
Prices vary depending on the time you visit Costa Rica. Expect to pay more if you're there during peak season (January to March) or a holiday.
Often, the cheapest place to rent a car is in San Jose. Still, you might be able to put your negotiation skills into action in a smaller town with a local agency and get a better deal.
Another thing to note — if you're picking up and dropping off the car in different places, you may have to pay an additional fee.
You'll need your passport, a valid tourist visa stamp and a driver's license to rent a car.
You also have to meet the minimum age, which varies depending on the agency. The minimum age ranges from 21-25 years old.
Pro tip: For all you left-hand drivers, you'll need to get used to driving on the right in Costa Rica.
Hop on a plane in Costa Rica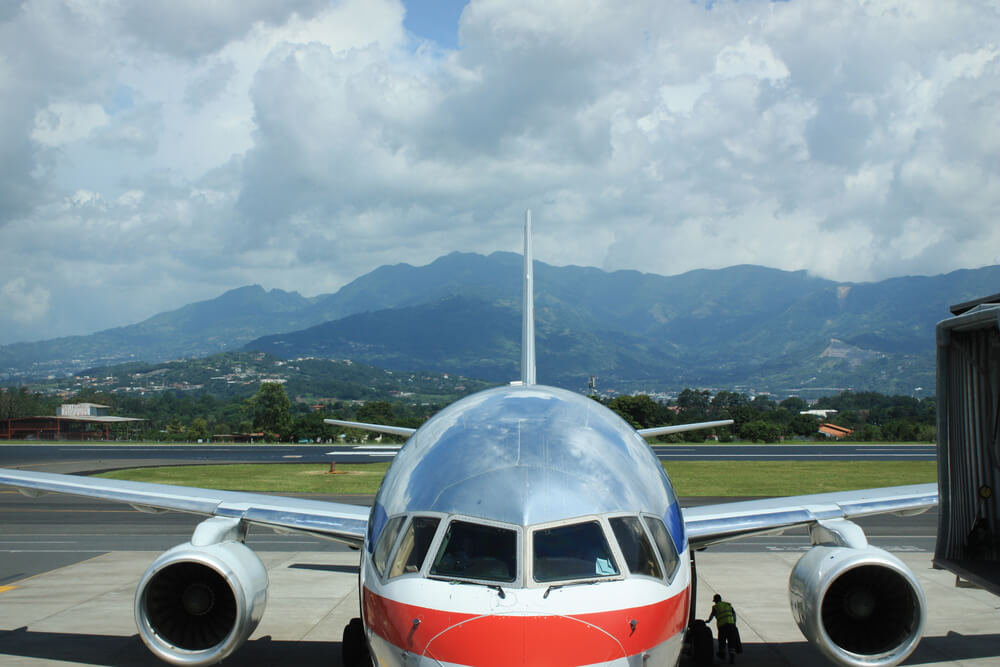 Taking to the skies is the quickest way to get around Costa Rica. Flying can save you hours on the bus, but do keep in mind that it's considerably worse for the environment and your budget.
If, for one reason or another, you have no choice but to hop on a plane, there are several local airlines connecting popular destinations. The biggest airline is Sansa Air.
They fly from San Jose International Airport and Liberia International Airport to destinations like La Fortuna, Puerto Jimenez, Drake Bay, Quepos and Tamarindo.
A popular journey by plane is from San Jose to Drake Bay. It saves you hours on buses and boats, plus the plane is a small propeller plane, which feels more of an experience than just getting from A to B.
Pro tip: Drake Bay is home to Corcovado National Park, one of the most biologically diverse places in the world and, in my opinion, the best national park in Costa Rica. The journey is worth it!
Go by boat in Costa Rica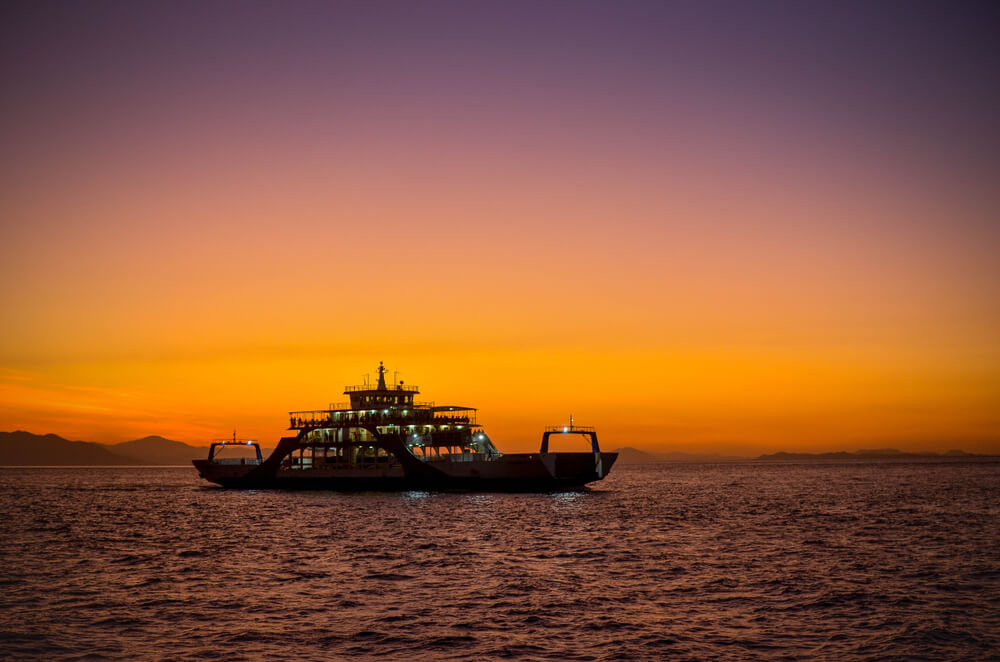 If you have the option to jump on a boat to get to your destination, take it! The boat journeys tend to be exhilarating and picturesque.
The final part of your journey from Drake Bay to Sierpe will require you to hop on a boat and cruise down the waterways. Keep an eye out for monkeys, toucans and crocodiles!
If you want to head from San Jose to Santa Teresa, you must take a combination of buses or minivans, plus a ferry. Like the public buses in Costa Rica, the boats won't break your bank.
Hail a taxi in Costa Rica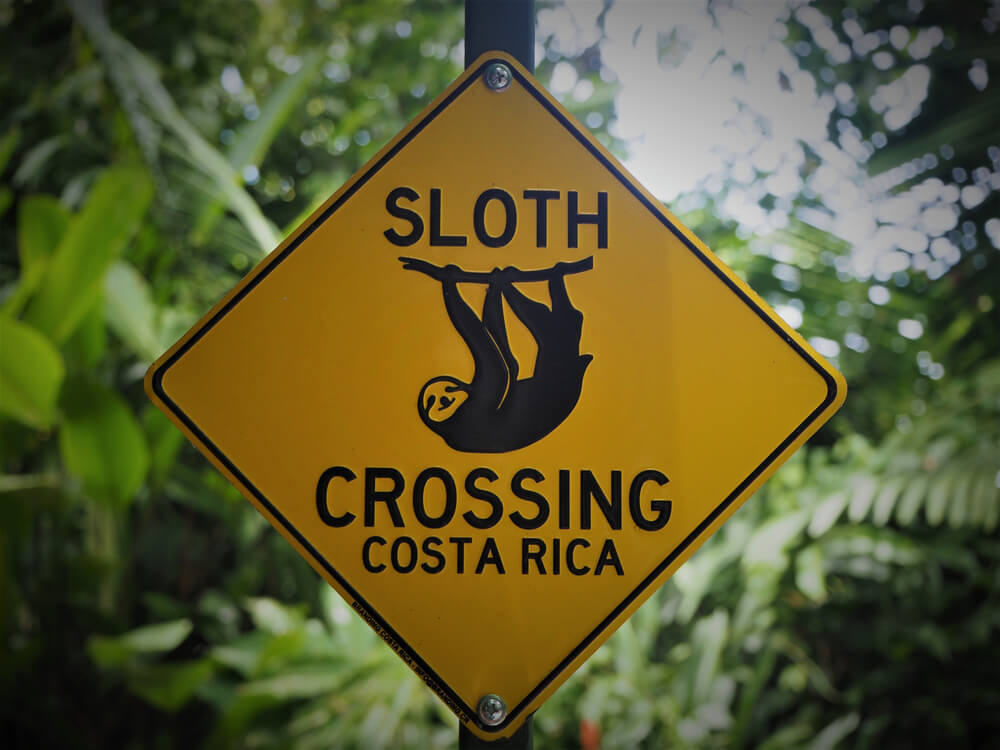 Taxis are everywhere in Costa Rica. There are around 14,000 of them spread across the country, so you shouldn't have to wait long before one beeps its horn at you to see if you want a ride.
Official taxis are easily recognizable with bright red paint, a yellow triangle on the side and a light on top. Always try to use an official taxi.
They're a comfortable and convenient way to cover short distances. However, they can be a pricey way to get around Costa Rica if you're going far.
Pro tip: All official taxis should have a meter. Make sure they put it on when you get in the car.
Order an Uber in Costa Rica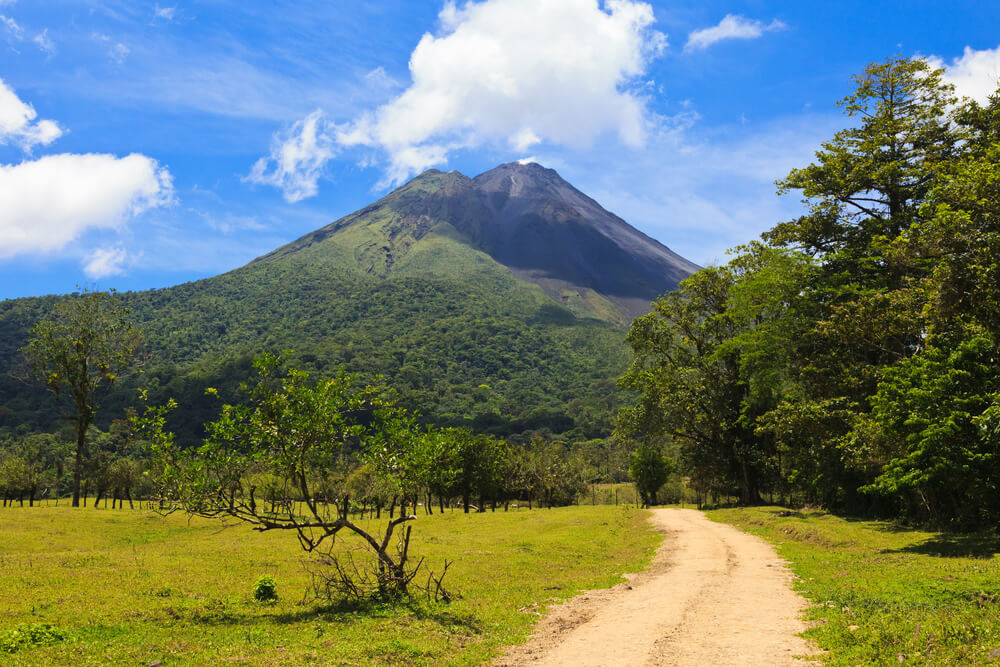 You won't find Uber all over Costa Rica just yet, but it's slowly growing. There are plenty of Ubers in San Jose, and they are a great way to get to and from the San Jose Airport.
As for the rest of Costa Rica, it's not that easy. Luck has to be on your side in some places. You should be able to find Ubers in Jaco, Quepos, Liberia, Tamarindo, La Fortuna, and Manuel Antonio.
Think about hitchhiking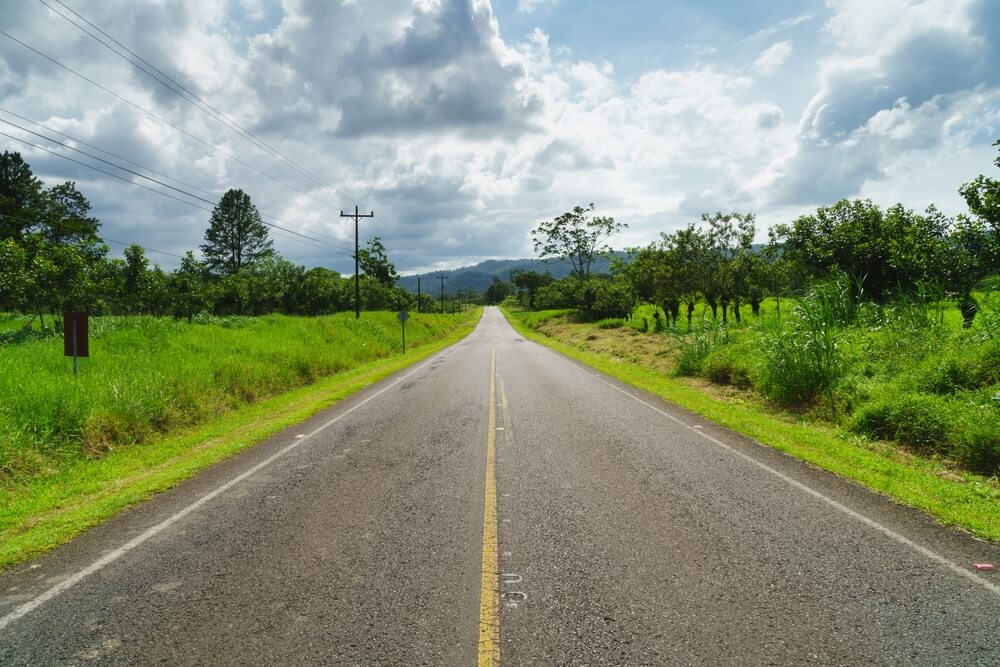 Difficult public transport and expensive shuttles have made hitchhiking a popular way to get around Costa Rica. With the locals living that pura vida lifestyle and being some of the friendliest people in Central America, many people decide hitchhiking is a brilliant way to explore the country.
And the locals love it too!
I heard so many stories of travelers only waiting a few minutes on the roadside before a beaming Costa Rican pulled over to save their day. And the generosity didn't stop at the lift. They often ended up enjoying a meal together and going on some spontaneous adventure.
Hitchhiking can be a fantastic way to get to know a local, practice your Spanish, and save some money.
But do keep in mind that it doesn't always work out that smoothly. I stood on the side of the road in Monteverde for over 30 minutes with no biters. At that point, I couldn't take any more rejection and found another way to reach my destination.
Plus, you never know who you're getting in the car with. It can be a risky way to get around, especially if you're traveling by yourself in Costa Rica.
Weather in Costa Rica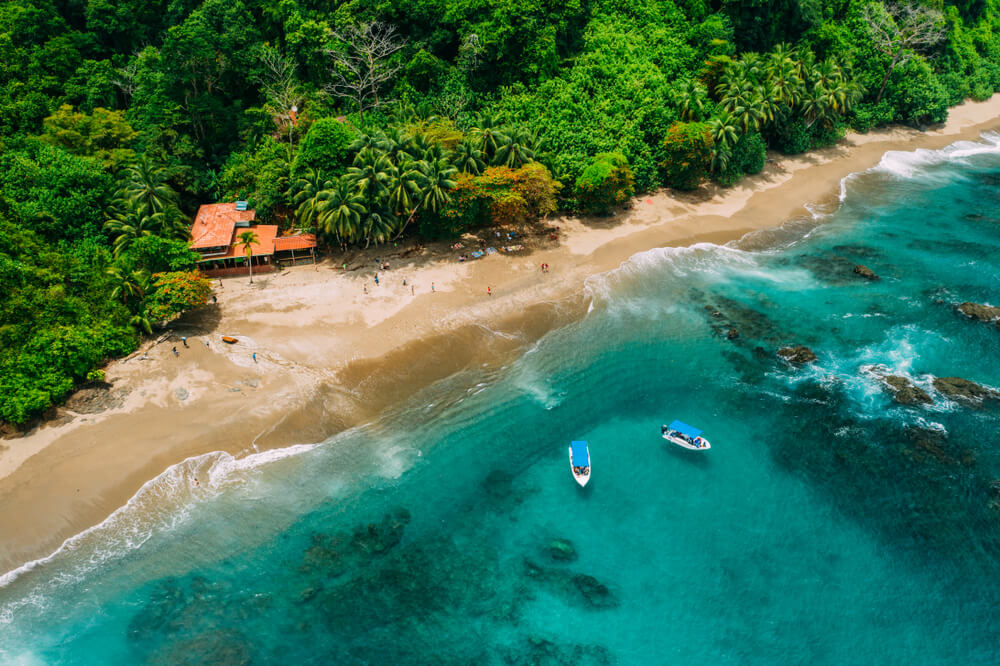 The best time to visit Costa Rica is between December and April. The days are sunny, the temperatures are perfect, and there's not as much rain. Always prepare for a little rain considering that 51% of the country is rainforest!
The best time also means the busiest. During this period, national parks will be packed with tourists and beaches filled with holidaymakers. Prices are usually higher, too.
To avoid this, visit in May or June. It's the beginning of the rainy season and the country's green season. There will be fewer tourists, and you can still find lovely weather on the Caribbean Coast. Just don't forget your rain jacket!
From July to October, Costa Rica is well into its rainy season with heavy downpours. If you're not a fan of getting wet, avoid these months. For those willing to embrace the rains, July marks the start of turtle nesting season in Tortuguero National Park and whale migration along the coast of Dominical.
Packing list essentials for Costa Rica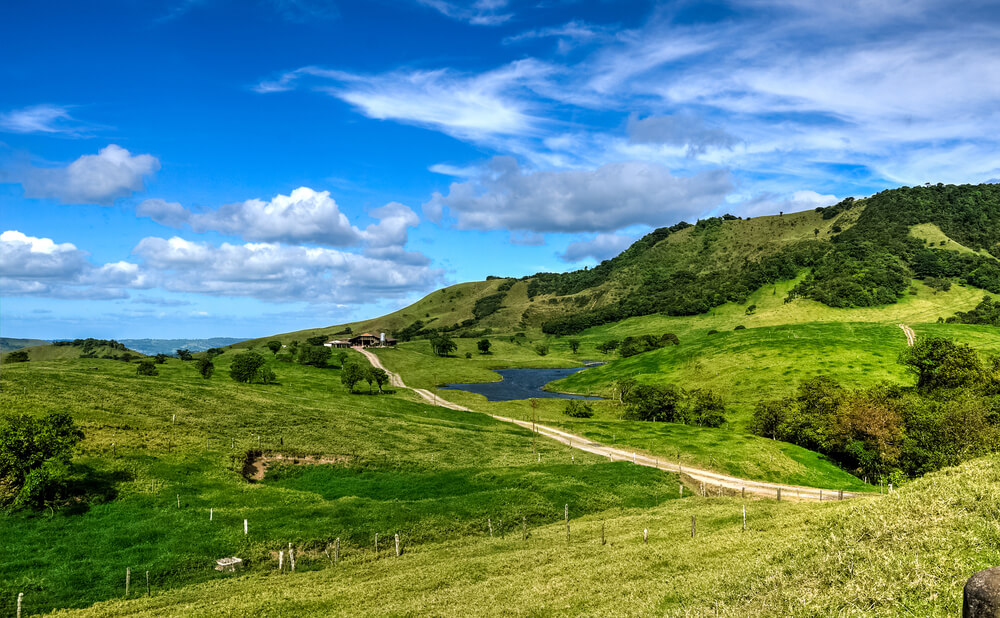 Costa Rica is a country teeming with adventure, so pack accordingly.
Since the country is overflowing with national parks, chances are you will take a hike or two during your time in the country.
Shoes that are suitable for hiking are a must! They don't necessarily need to be hiking boots, just something that can handle rocky and sometimes muddy terrain.
Make sure you have comfortable clothes to climb volcanoes, chase waterfalls, and get the adrenaline pumping.
Other important things to bring to Costa Rica include:
A reusable water bottle: You can drink tap water in almost all of Costa Rica.
Raincoat: If you're traveling to Costa Rica during the rainy season, a raincoat is an absolute must. Even with one, it's almost impossible to stay dry.
Adaptor: Those from the U.S. are in luck, as Costa Rica has the same plug sockets. You'll need a type A or B adaptor if you're from somewhere else. Or better yet, invest in a universal adaptor.
GoPro: Many of Costa Rica's best adventures involve water — surfing, waterfalls, and whitewater rafting. Bring a GoPro to capture these memories.
Map of Costa Rica
Costa Rica's Pacific and Caribbean coasts have pristine beaches and national parks. Head to its interior, and you'll find rainforests teeming with biodiversity and natural wonders.
At the heart is the capital, San Jose, surrounded by charming towns and incredible landscapes dotted with rivers, lakes and volcanoes.
How to get to Costa Rica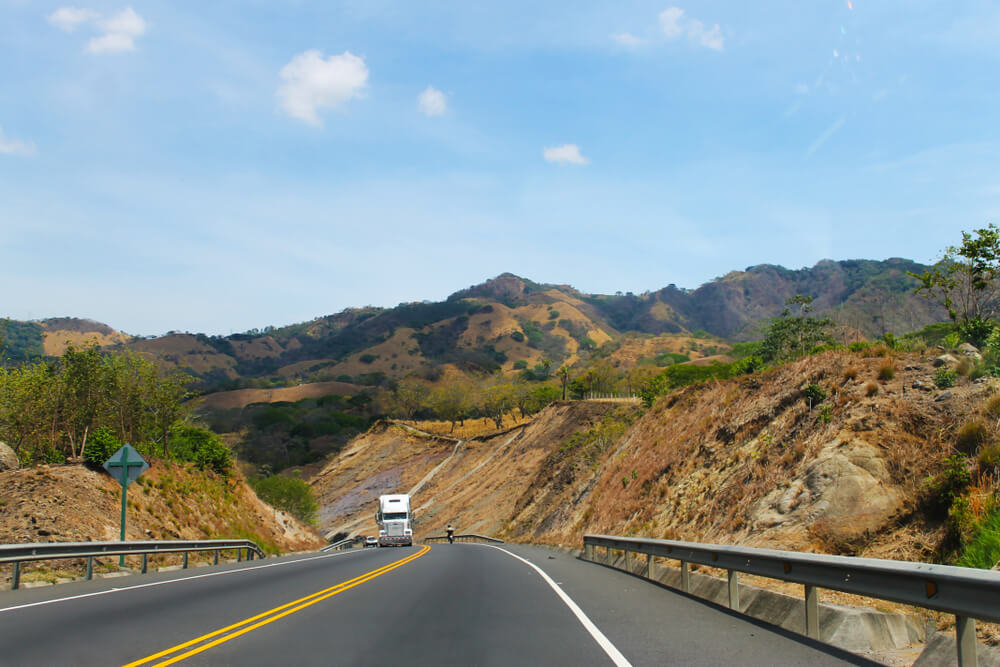 Most people will arrive in Costa Rica via its main airport, Juan Santamaría International Airport.
To get to the city center, hop on a local bus for around $1 (€1), take a taxi, or book a minivan.
Liberia International Airport is another option, popular with people from the U.S.
If you're arriving by land, you'll need to know how to cross the Panama – Costa Rica border or the Nicaragua – Costa Rica border.
Ready to explore Costa Rica?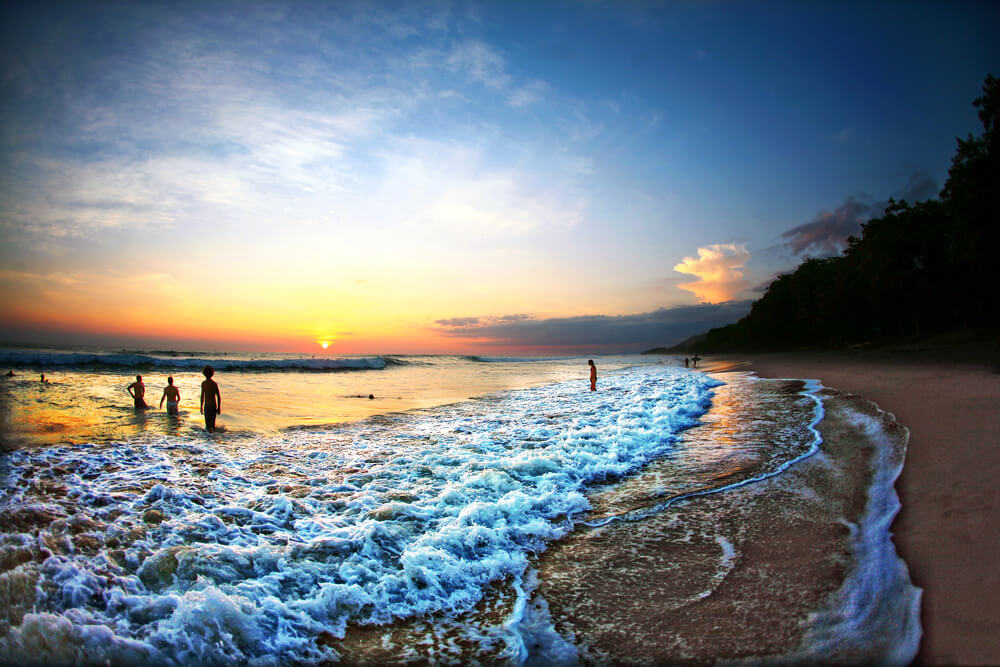 Getting around Costa Rica can be an adventure.
Embrace the experience, take in the panoramic views, and make unforgettable memories in the land of pura vida.
Need help planning your trip to Costa Rica? Here's the ultimate 7-day itinerary and all the places Bookaway can take you!
FAQ
What is the best way to travel around Costa Rica?
That depends on what you're looking for! If you're after freedom and comfort, renting a car is the way to go. Shared minivans are convenient and efficient for those wanting to sit back and relax. 
Is Costa Rica easy to get around?
If you have a bit more cash to splash, then yes. Budget travelers opting for public transport might have a few stories to tell after traveling around Costa Rica.
What is the safest way to get around Costa Rica?
Costa Rica is one of the safest countries in Central America, so almost all transport options are safe. If you're worried about safety, opt for private or shared minivans.