Additional useful info
Luggage policy
20 kg bag plus 7 kg hand luggage per passenger
Stops
Toilet and rest stops
About this ride
This is a SHARED MINIVAN service between Siem Reap and Preah Vihear. Return journeys are available.
Preah Vihear Siem Reap
No schedule provided
* Departure and arrival times are in local time
Cancellation and changes policy
Cancellation and changes are
not possible
after the tickets have been issued.
Pick up / drop off info
FREE HOTEL PICK UP AND DROP OFF in SIEM REAP: Please add your hotel details during check out.
*Please arrive at the pickup point at least 30 minutes before the scheduled departure time
About the operator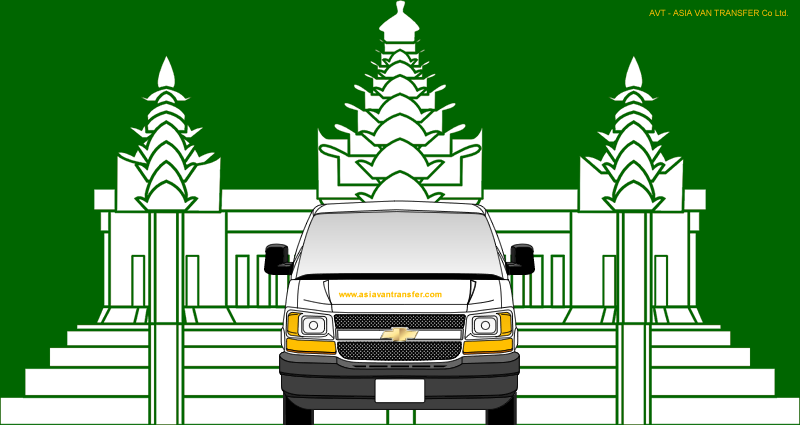 ASIA VAN TRANSFER (AVT) is a transport company based in Siem Reap Cambodia. They connect Siem Reap and Don Det (4000 Islands, Laos) in short, safe and comfortable journeys in their 12 passenger vans. All journeys depart from Siem Reap and drivers use the new asphalt road 64, to save time and ensure a more pleasant ride.