Amenities on board
A/C
WC
Wifi
Reclining Seats
Food & Drinks
Blanket
Please note
Please make sure you have all your necessary visa approvals before traveling. Overstayed travelers cannot travel with this service. It is usually possible to issue the visa at the border, however, please check with the local embassy to verify that. 

Border crossing: Thai-Lao Friendship Bridge.

No stations on the way - it's not possible to board the bus on the way, only at the departure station. 



About this ride
This is a one-way TOURIST BUS service between Bangkok and Vientiane.
Bangkok Vientiane
No schedule provided
* Departure and arrival times are in local time
Cancellation policy
Up to 72 hours before departure

-

30% cancellation fee
Changes policy
Up to 48 hours before departure

-

free
About the operator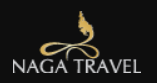 Naga Travel has been operating with great success for 20 years. The company operates in Thailand and neighboring countries such as Laos and Vietnam.