Additional useful info
Luggage policy
2 bags per passenger
About this ride
This is a FERRY service between Phuket and Koh Phi Phi. Return journeys are available.
Phuket Koh Phi Phi
No schedule provided
* Departure and arrival times are in local time
Cancellation and changes policy
Cancellations and changes are

FREE

up to 24 hours before departure
About the operator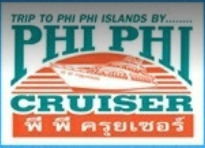 Phi Phi Cruiser has been operating since 1980 and offers ferry services around the Andaman Archipelago. Their fleet is being constantly updated every few years and they have a well trained professional staff to ensure your safety and enjoyment.