Additional useful info
Luggage policy
20 kg bag plus 7 kg hand luggage
Stops
The bus makes toilet stops on the way
About this ride
This is a Tourist Bus service between Halong Bay and Ninh Binh. Return journeys are available.



Halong Bay Ninh Binh
12:30
17:30
5h
US$7.49
Book your trip
* Departure and arrival times are in local time
Cancellation and changes policy
Cancellations and changes are

FREE

up to 24 hours before departure
About the operator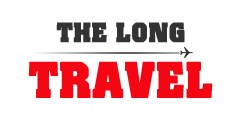 The Long Travel is a leading Vietnamese travel agency that appeals to travelers who want to discover new and exciting experiences in Vietnam. Operating with the motto: "The customer is king." The staff is committed to bringing you the safest and most comfortable trip. The customers satisfaction is the driving force of their development.