Amenities on board
A/C
Wifi
Reclining Seats
Food & Drinks
Charger
TV
Blanket
Additional useful info
Luggage policy
20kg bag and 7kg hand luggage per passenger
Please note
VIP SEAT UPGRADE: passengers can upgrade to a single reclining VIP seat for an additional $3. There are 4 VIP seats in this 9-seater minivan. Don't forget to click on this option during check out.

About this ride
Travel from bustling Hanoi to the small mountain town of Sapa in a Luxury Minivan. This is a shared van and passengers are picked up from and dropped off at their designated hotels. Return journeys are available.



Hanoi Sapa
No schedule provided
* Departure and arrival times are in local time
Cancellation and changes policy
About the operator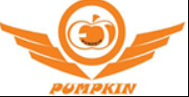 Et-Pumpkin Adventure Travel is a private leading tourism company located in Hanoi and Vietnam. They've been providing great tourism services since 1999.