Additional useful info
Luggage policy
20 kg bag plus 7 kg hand luggage
Stops
the bus makes toilet and food stops
About this ride
This is a LOCAL SLEEPING BUS between Ho Chi Minh and Nha Trang. Return journeys are available.
Nha Trang Ho Chi Minh (Saigon)
No schedule provided
* Departure and arrival times are in local time
Cancellation and changes policy
About the operator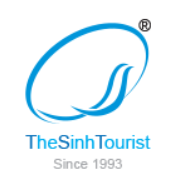 The Sinh Tourist company was established in 1993 and has since been serving happy passengers to many locations all around Vietnam. The company puts emphasis on safety and a high standard of customer service.