Additional useful info
Luggage policy
1 large + 1 hand luggage per passenger
Stops
This service is a direct service with no stops on the way
About this ride
This is a PRIVATE MINIVAN service for up to 6 PASSENGERS between Pleiku Airport (PXU) and Pleiku - Any hotel. Return journeys are available.



Pleiku Pleiku
21:00
21:15
15m
US$51.36
Book your trip
21:30
21:45
15m
US$51.36
Book your trip
* Departure and arrival times are in local time
Cancellation and changes policy
Cancellations and changes are

FREE

up to 24 hours before departure
Pick up / drop off info
FREE HOTEL DROP OFF is available in Pleiku. Please add your hotel details during check out.

About the operator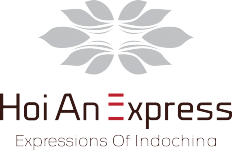 Hoi An Express is a Vietnam based company, established in 2002 and provides high quality private transfer services. The company offers a large variety of vehicles to suit your travel needs and keep a high level of maintenance, making sure the vehicles are always reliable.