Amenities on board
A/C
WC
Wifi
Food & Drinks
Charger
Blanket
English Speaking Staff
Additional useful info
Luggage policy
20 kg bag plus 7 kg hand luggage
Seat type
Shared cabin with 4 sleeping berths with mattress, blanket and pillow
Please note
TICKET EXCHANGE: After your booking has been confirmed, you will receive a voucher via email. A Pumpkin Express staff member will exchange the e-voucher for a train ticket at the following meeting points:
About this ride
This is a LUXURY TRAIN service between Hanoi and beautiful Sapa. Return journeys are available.
Sapa Hanoi
No schedule provided
* Departure and arrival times are in local time
Cancellation and changes policy
Cancellations and changes are 10% cancellation fee up to

30 days before departure
Pick up / drop off info
HOTEL PICK UP / DROP OFF is available with shuttle bus from Lao Cai to Sapa. Don't forget to add your hotel details during check out.
*Please arrive at the pickup point at least 1 hour minutes before the scheduled departure time
About the operator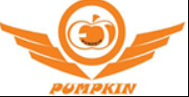 Et-Pumpkin Adventure Travel is a private leading tourism company located in Hanoi and Vietnam. They've been providing great tourism services since 1999.