National Parks in Morocco: Hidden Gems & Raw Beauty
The national parks in Morocco are hidden gems full of wild nature. Whether it's wildlife or scenery you prefer, find out which ones you must visit first.
The reserves and national parks in Morocco are hidden gems waiting to be discovered—each offers a unique experience. Once you have explored the vibrant cities and peaceful medinas, you'll be ready to visit the paths less explored.
Whether you have visited the country before and are looking for an extraordinary experience or seek a deeper connection with nature, Morocco's national parks have something for everyone. 
Reserves and National Parks in Morocco
From lush cedar forests and endangered wildlife to the majestic mountains and coastal sanctuaries, these parks preserve the nation's rich biodiversity and natural beauty.
Ifrane National Park Morocco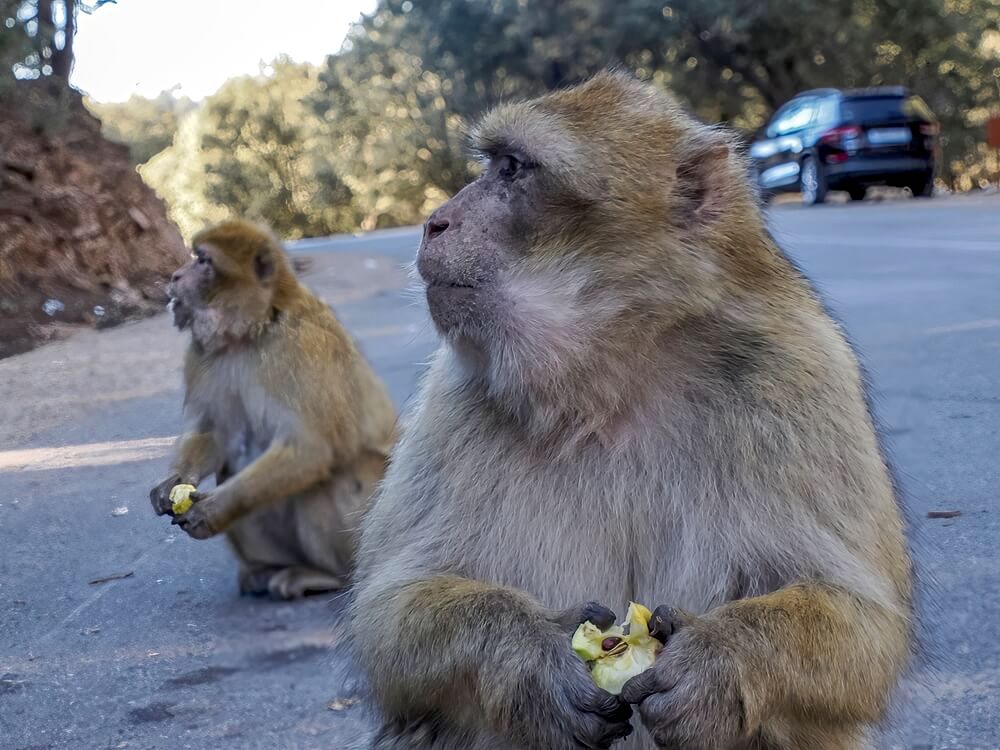 First up is Ifrane National Park, in the middle of the Atlas mountain range. If you are unsure where that is, it is close to the well-known city of Fes (or Fez). 
Surrounded by a cedar-filled forest, the park covers a vast area and offers easy hiking trails to explore.
Have you heard of a Barbary macaque? These primate species with dark pinkish faces and very short tails are endangered and living in this national park.
What to See and Do
If you are a nature lover, you can enjoy hiking through the green pastures, cedar forests and past volcanic plateaus.
Be sure to keep your eyes peeled for Barbary macaques and an array of rare bird species.
The park's picturesque lakes provide opportunities for fishing and picnicking, while the winter season offers cross-country skiing on powdery slopes.
What Makes this Park Unique?
Boasting one of the world's most extensive cedar forests, this park offers a refreshing escape from the bustling cities of Morocco.
What is also notable is the opportunity to visit Berber villages, where you'll have the chance to experience the local culture. Chances are you will be invited inside a home for some mint tea.
Souss-Massa National Park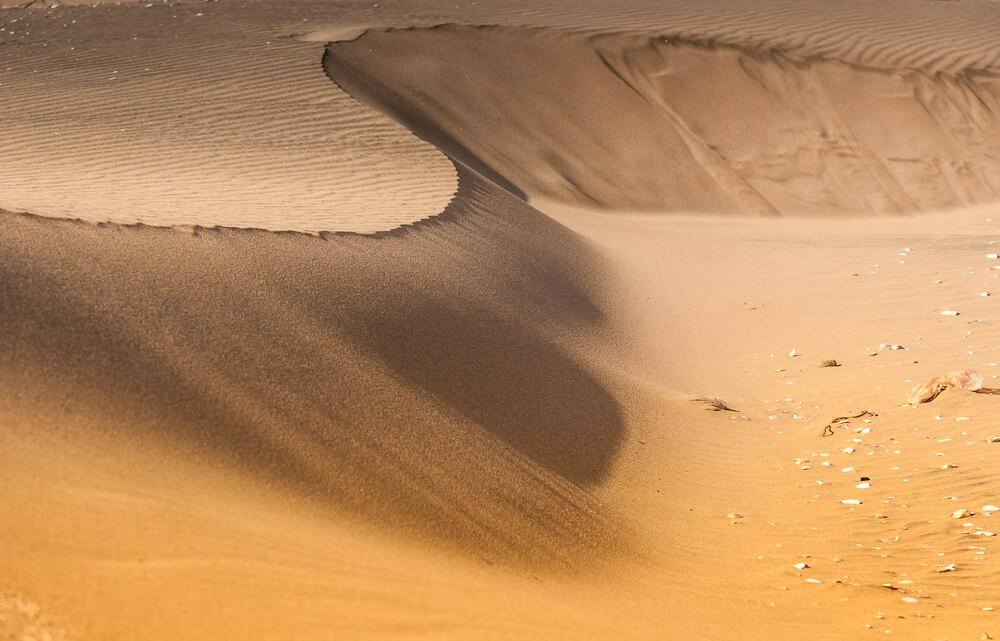 Located 60km (37.3 miles) south of Agadir, the park's picturesque landscapes encompass pristine beaches, vast sand dunes, wetlands and river estuaries. 
Encompassing over 330 sq km (127 sq miles), the park was created to protect the diverse range of bird species and animal populations that live there.
What to See and Do
If you are a bird enthusiast, you will be in awe of the wide variety of species, including ospreys, marbled ducks, flamingoes, warbles and the endangered northern bald ibis.
If you are not a bird lover, perhaps you will be keen to spot hedgehogs, jackals, weasels or red foxes.
For the best experience, organize a guided tour from the nearby village of Massa. You will gain a deeper understanding of the park's natural beauty and extraordinary features.
What Makes this Park Unique?
This park stands out because of its dynamic landscapes, shifting from rugged cliffs to serene beaches and farmlands.
You'll notice the enthusiasm of the guides, who are very passionate about ecotourism. Particularly when speaking about the endangered northern bald ibis—Souss-Massa is one of the only places in the world where they still exist.
Haut Atlas Oriental National Park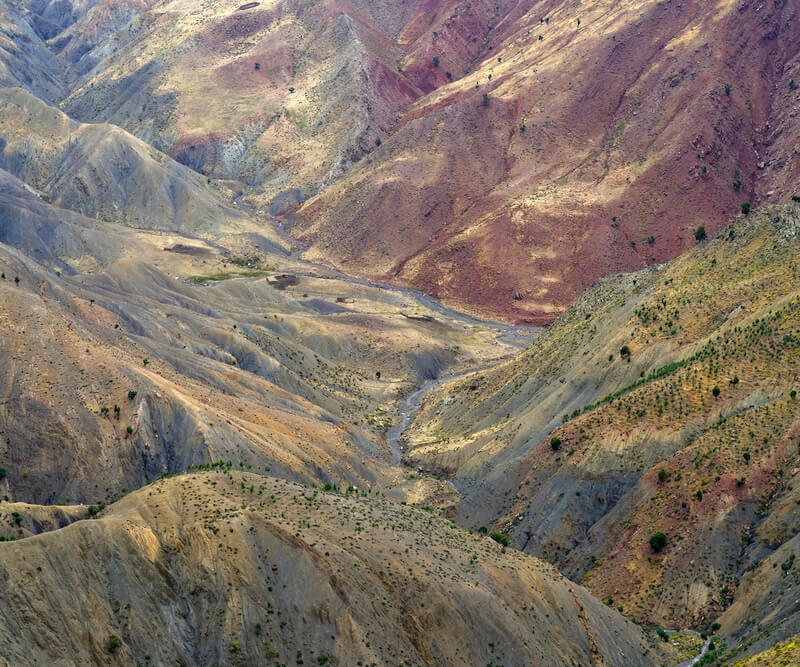 This park is another outstanding destination for nature enthusiasts, spanning an impressive 555 sq km (214 sq miles).
You'll find diverse wildlife and landscapes, including deep valleys, lush forests and high plateaus.
What to See and Do
There's no doubt you will spot several animal species, including Barbary sheep and Cuvier's gazelle.
It's possible to use your own map to explore, but booking a guided tour to explore this large national park is recommended.
What Makes this Park Unique?
The diversity in this national park is what makes it distinctive. In the west, you have the lakes of Isli and Tislit, which sit at the base of the mountains. In the center, hikers will enjoy the mountainous terrain, while the eastern part is home to stepped ridges.
The western region around the lakes hosts an annual festival in the village of Imilchil, adding cultural significance to the park.
Talassemtane National Park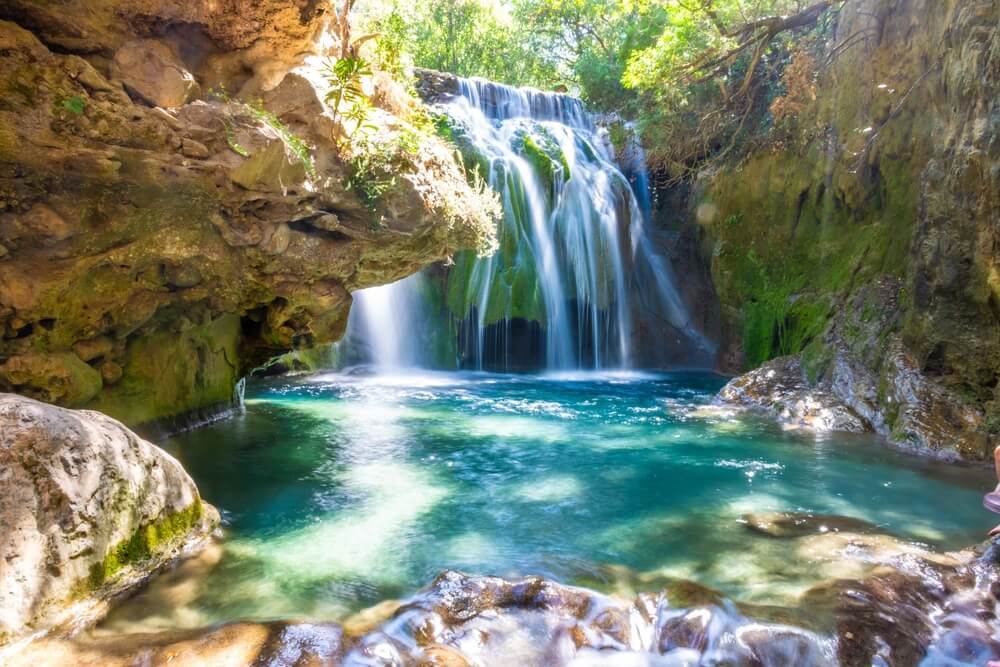 Talassemtane National Park Morocco is a breathtaking natural gem in the Rif Mountains of northern Morocco.
Spanning over 580 sq km (224 sq miles), it was established in 2004 to protect its diverse flora and fauna.
What to See and Do 
Day trips and longer tours begin in the well-known blue city, Chefchaouen.
There are incredible hiking trails to explore. Some lead to picturesque viewpoints, such as God's Bridge and the cascading Akchour Waterfalls.
Bird-watching enthusiasts will be kept occupied, but for those looking for other activities, it's possible to camp under the stars, go rock climbing or visit traditional Berber villages.
What Makes this Park Unique?
The biodiversity of flora is the largest appeal of this park. You'll find a mix of both Mediterranean and sub-Saharan species. Conserving the threatened Atlas cedar forests has resulted in several conservation efforts and community-based initiatives within this park.
Toubkal National Park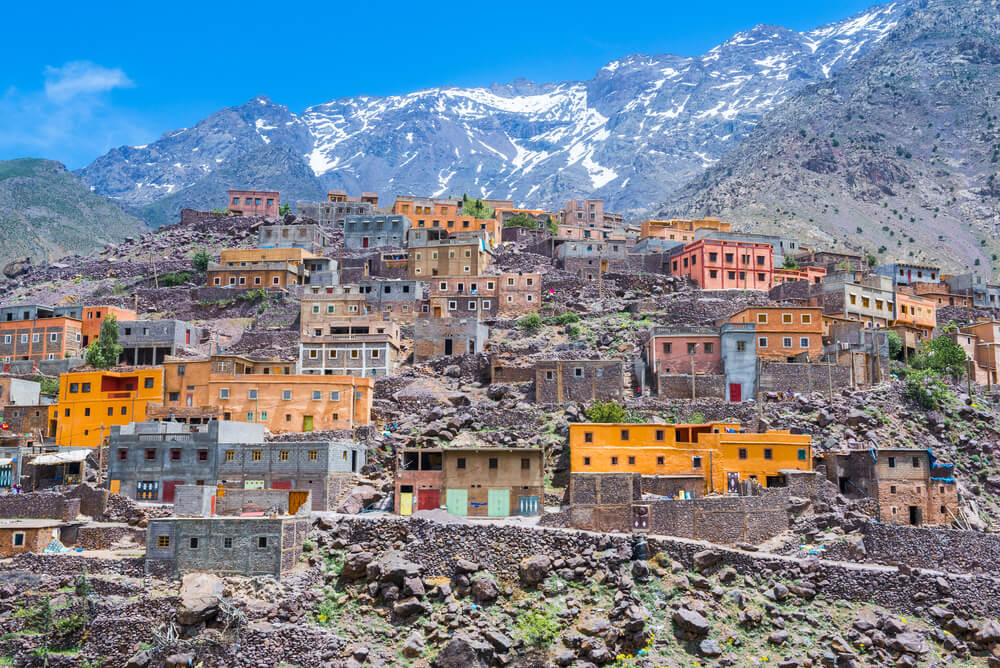 Wondering if there are any national parks in Marrakech? Well, you're in luck. Toubkal National Park in the Atlas Mountains is easily accessible from this popular tourist city.
If you are a fan of hiking, this is your park.
Fun fact: This is also the oldest national park in Morocco, established in 1942.
What to See and Do
A visit to Toubkal National Park in Morocco is best suited to those who enjoy trekking.
Sign up for a guided tour and choose between a day or week-long trek. Your tour will most likely depart from the city of Imlil.
From Marrakesh to Imlil, it will take you 40 minutes in a minivan.
Along your trek, you will visit small local villages, witness the best views of the Atlas Mountains and pass by trickling rivers and streams.
What Makes this Park Unique?
Did you know that Mount Toubkal is the highest peak in North Africa? Standing at 4,167 meters. It is no surprise this park is a popular place to trek.
Pro tip: It's a beautiful national park to visit year-round. However, the summer and spring conditions are better suited to less experienced trekkers.
Lac de Sidi Boughaba Reserve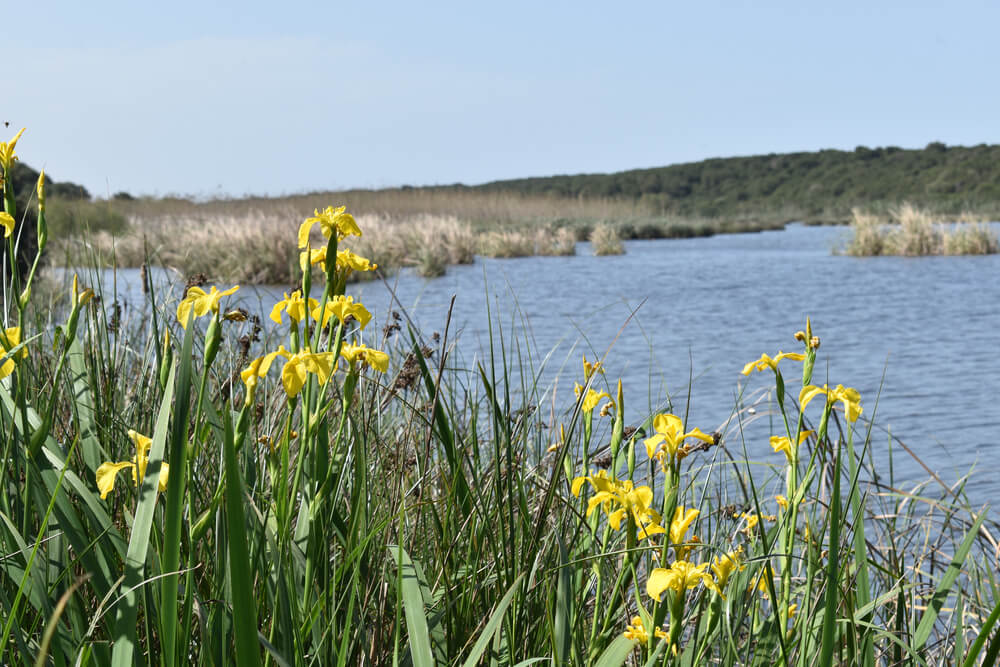 Bird enthusiasts, are you listening up?
Lac de Sidi Boughaba is built around a freshwater lake, attracting migratory water birds like warblers, flamingos and godwits.
Rabat, Morocco's capital, is easily accessible from the park. 
What to See and Do
Come here to enjoy hiking and bird watching while basking in the serene ambiance.
Sidi Boughaba Lake is the park's centerpiece, so why not take the opportunity to enjoy a tranquil boat ride?
What Makes this Reserve Unique?
What sets this reserve apart is the 200-plus species of birds that have been spotted on the lake. Many choose to nest there, including some rare and endangered species like the marbled ducks.
Merja Zerga National Park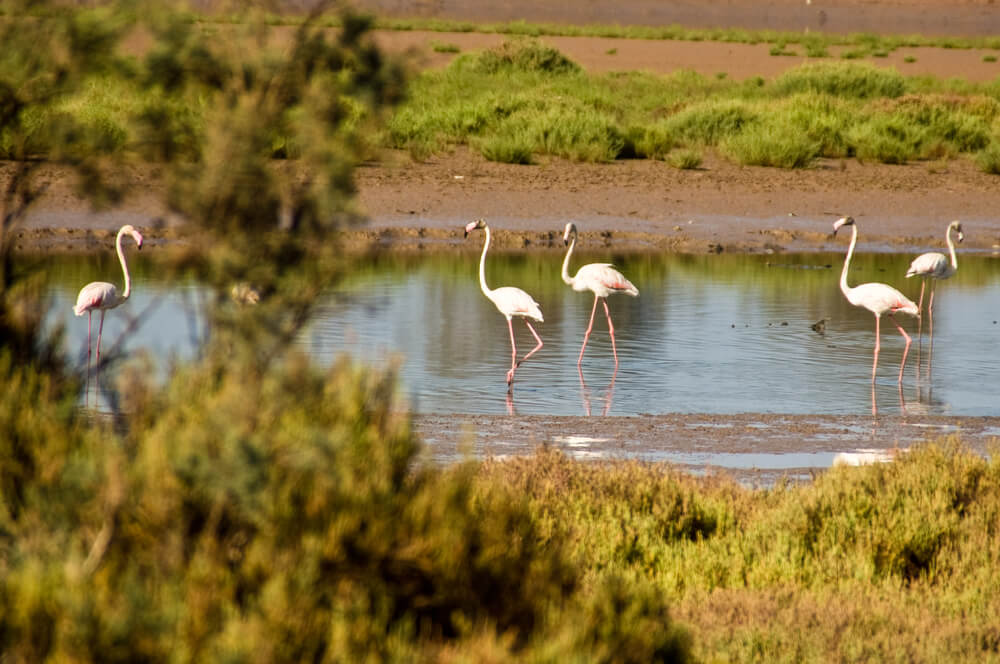 Fun fact: This park encompasses 70 sq km (27 sq miles) of marshland, 4 sq km (1.5 sq miles) of it is lagoon water.
So, it goes without saying that one of the main attractions in this park is the lake. It is a unique mix of freshwater from the Dredr River in the south and seawater from the Atlantic Ocean.
What to See and Do 
You can enjoy a fishing tour on the lagoon as it is one of the best places to bird-watch. Keep your eyes peeled for flamingos!
Keep in mind that the 75 bird species that frequent the area are best spotted in spring and autumn, even though it's possible to visit year-round.
What Makes this Park Unique?
The extensive marshland in this national park is one of the most important wetland reserves in North Africa.
It's no surprise that birds are attracted to this area, with some species migrating from Norway, Sweden and the United Kingdom at the end of summer.
Al-Hoceima National Park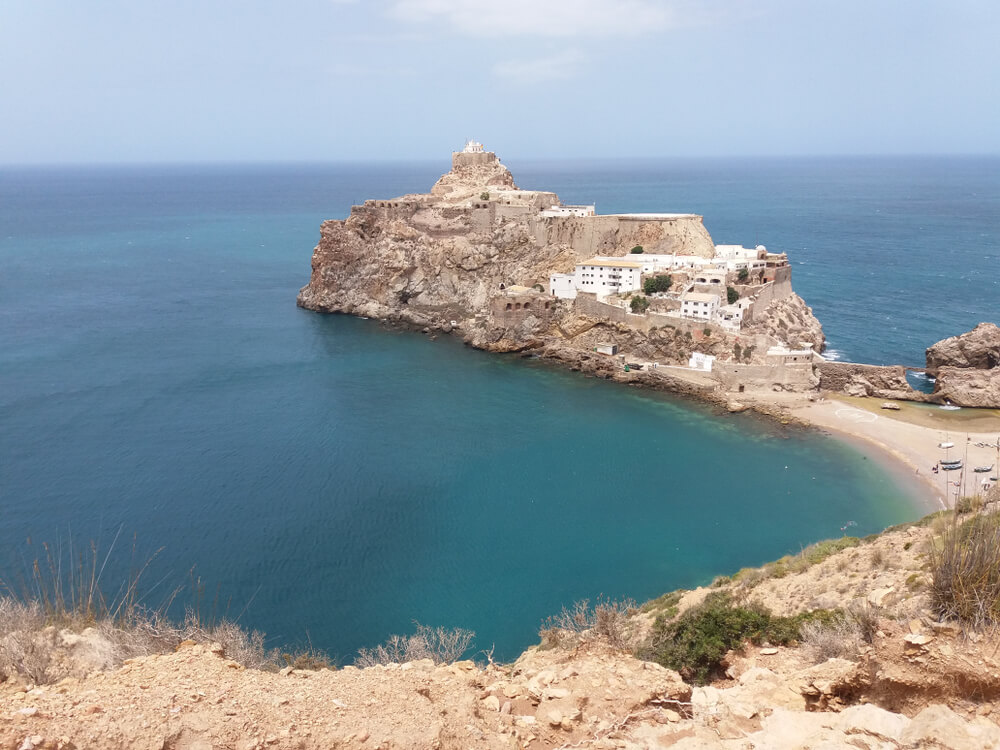 This is an excellent option for those looking for a less frequented national park.
Covering 180 sq km (69 sq miles) of Morocco's Mediterranean coastline, it's home to majestic canyons, secluded beaches and pine forests.
You will also find Berber villages to visit.
What to See and Do
Like most national parks in Morocco, you can explore the hiking trails. Or, for those who enjoy more adventurous activities, why not take a mountain biking tour?
Otherwise, bring your swimmers and relax on the beaches. You may even get the opportunity to spot endangered monk seals that hide out in the sea caves.
What Makes this Park Unique?
Al-Hoceima National Park is the largest natural reserve on the Mediterranean coast of Morocco.
The most beautiful part about it, though, is its isolated and remote location, which means only the intrepid have enjoyed the incredible views, limestone canyons and beaches.
Tazekka National Park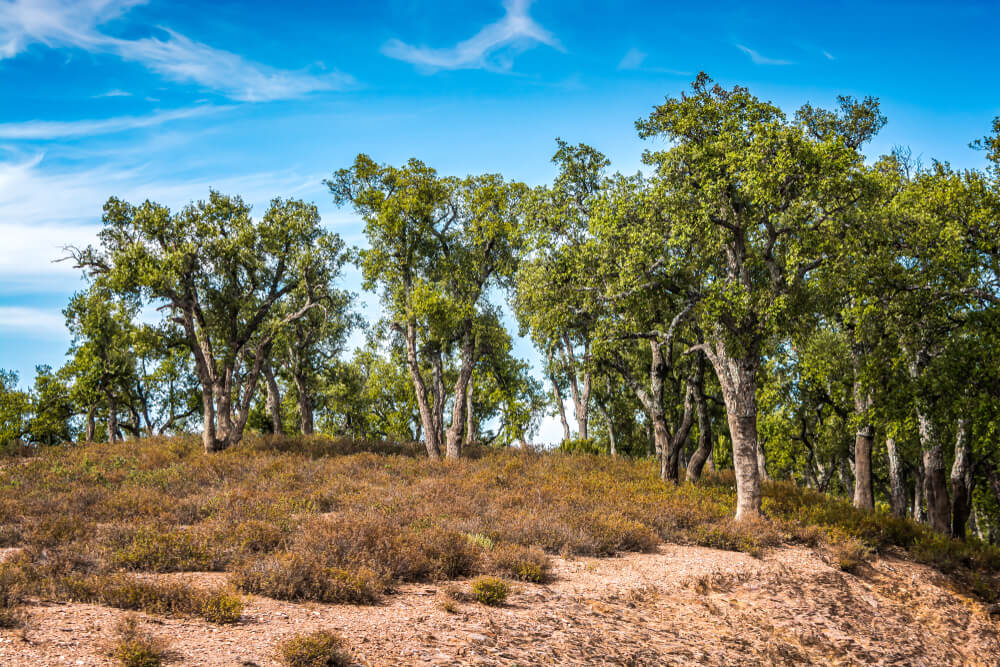 The 120 sq km (46 sq miles) Tazekka National Park in Morocco is home to lush forests, craters, caves and canyons with freshwater swimming pools.
Located in the Middle Atlas, it is 20 km (12.4 miles) from the city of Taza in northern Morocco.
What to See and Do 
The main attraction of this national park is undoubtedly Mount Jbel Tazekka. The mountain provides breathtaking vistas with its snow-covered peaks and clouds floating above.
You can choose between leisurely drives to soak in the serene scenes or opt for daily hikes.
After you have done some exploring, head to Lake Daia Chiker, which is a tranquil spot perfect for picnics.
What Makes this Park Unique?
From June to August, you'll have the chance to swim in the freshwater pools.
Birds such as Barbary partridge, spotless starling, and the black-eared wheatear are commonly spotted during these months around the rivers and lakes in the area.
Dakhla National Park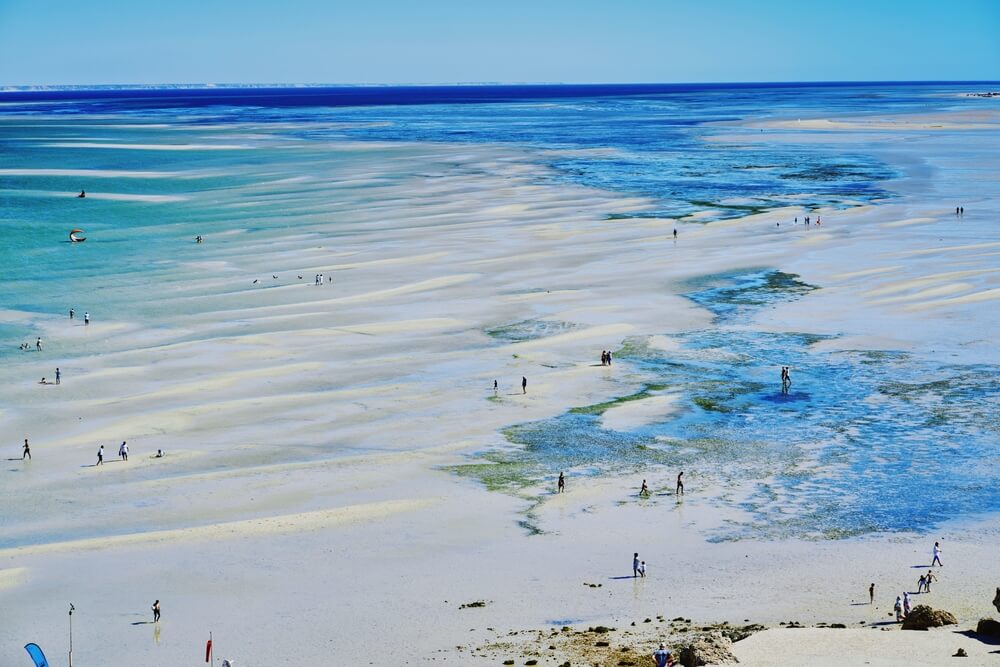 Dakhla National Park is a charming gem located on Morocco's Atlantic coast.
It boasts a remarkable blend of sweeping Sahara desert vistas and serene aquamarine lagoon waters.
What to See and Do 
Explore the tranquil lagoon inhabited by playful dolphins and porpoises, a paradise for all water enthusiasts.
Come to enjoy watersports and fishing along the picturesque bay adorned with traditional wooden boats.
What Makes this Park Unique?
This park's allure lies in its rare combination of desert and sea, offering surreal scenery.
Bring your camera along to capture the reflective blue waters of the lagoon with the stark sandy dunes in the backdrop.
Iriqui National Park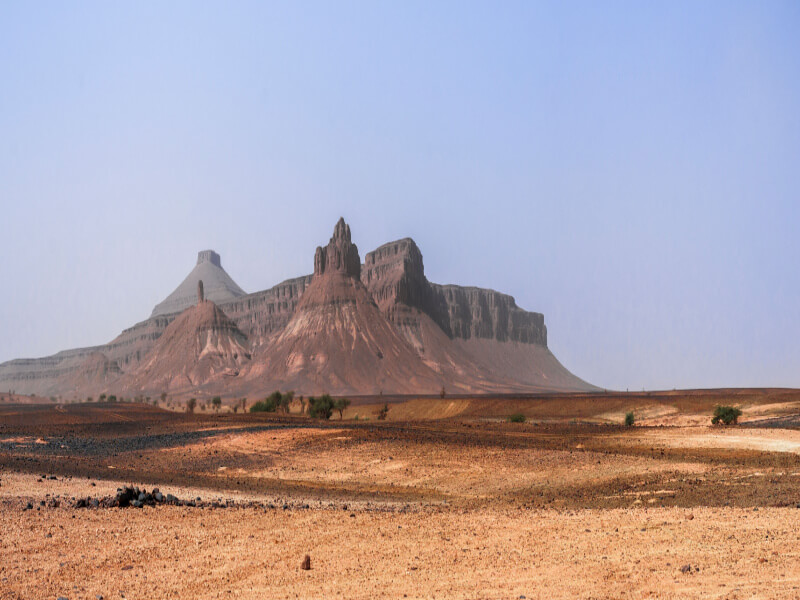 Next up is Iriqui National Park, which spans 1230 sq km (475 sq miles) of diverse Sahara terrain at the foot of the Atlas mountains.
You will find salt flats, arid savanna, and hazy dunes there.
What to See and Do
Depending on your preferences, you can choose between a 4WD bird excursion, self-drive through the park or take a walking safari.
The wet season from November to May is one of the most beautiful times to visit, as you will come across birds, flamingos, geese and coots.
What Makes this Park Unique?
The park was established in 1994 and offers an array of unforgettable experiences.
You can take in the spectacular desert scenes by walking or driving through Iriqui, but why not enhance your experience further by camping in the national park or by taking a camel trek?
Khenifiss National Park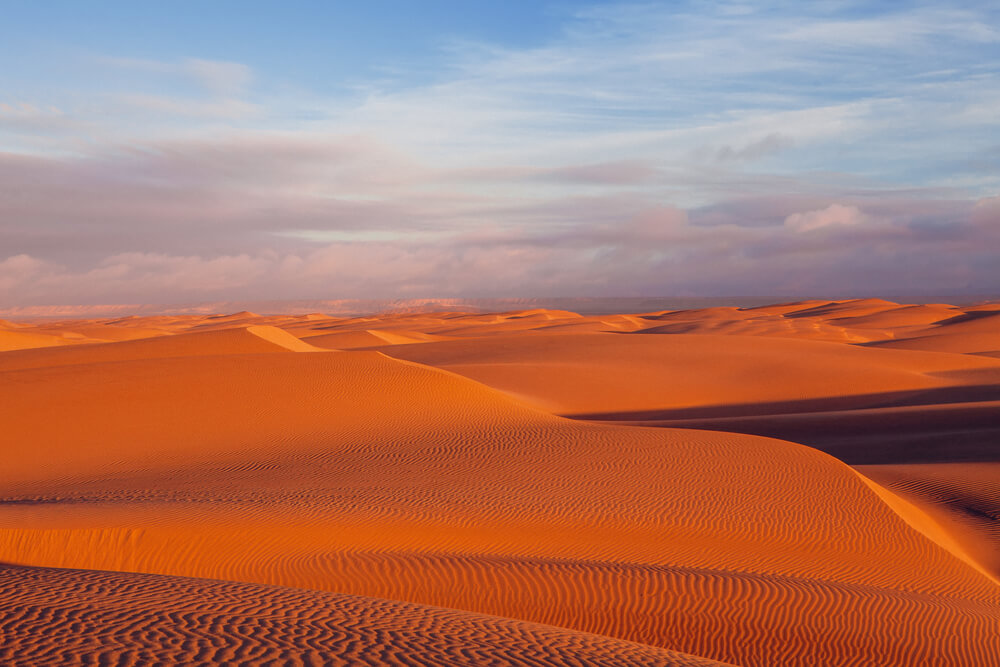 This national park is in southwest Morocco and runs parallel to the Atlantic Coast.
It was deemed a national park in 2006 to protect the desert, wetlands and coastal lagoons.
What to See and Do
This is a bird lover's paradise. Approximately 20,000 nesting birds flock here during the winter months of November to March. The waterfowl, Marbled teal, Ruddy shelduck and Audoin's gull are just some of the species you will have the chance to spot. 
Take a guided boat ride on the lagoon to really experience the scenery. You'll learn about the bird species and have the opportunity to fish.
What Makes this Park Unique?
It has the most diverse landscapes—desert plateaus, coastal dunes, a lagoon and wetlands.
Khenifiss Lagoon is the largest on the Moroccan coast.
Khenifra National Park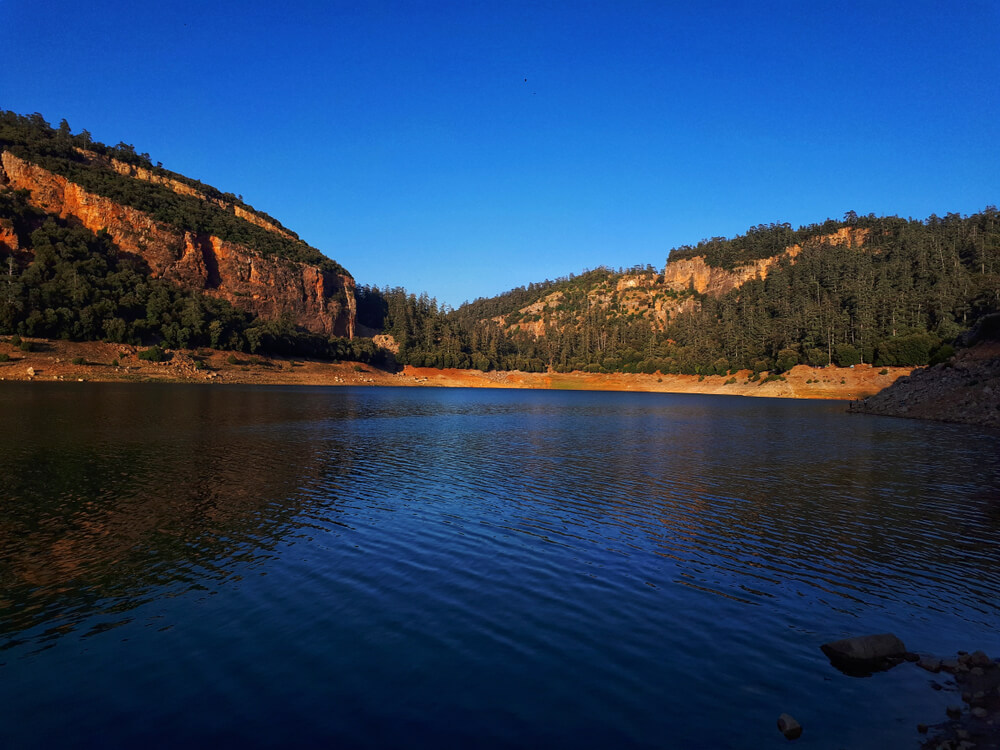 Stretching 842 sq km (325 sq miles), this national park is in the Atlas Mountains.
Fun fact: Not only is it frequented by tourists but also by locals who are looking for a serene escape.
What to See and Do
Lake Aguelmam Sidi Ali and Lake Aguelmame Aziza are the two main features of the park.
Be sure to hike on one of the trails bordering the lakes. Look out for gazelles and herds of sheep.
You can go horseback riding or on a bicycle tour if you don't love hiking. 
Another popular option is to book a fishing tour.
What Makes this Park Unique?
While the two lakes are a highlight, it's hard to not be amazed by the flora and fauna in this park. From March to May, the blooming wildflowers are breathtaking.
Weather in Morocco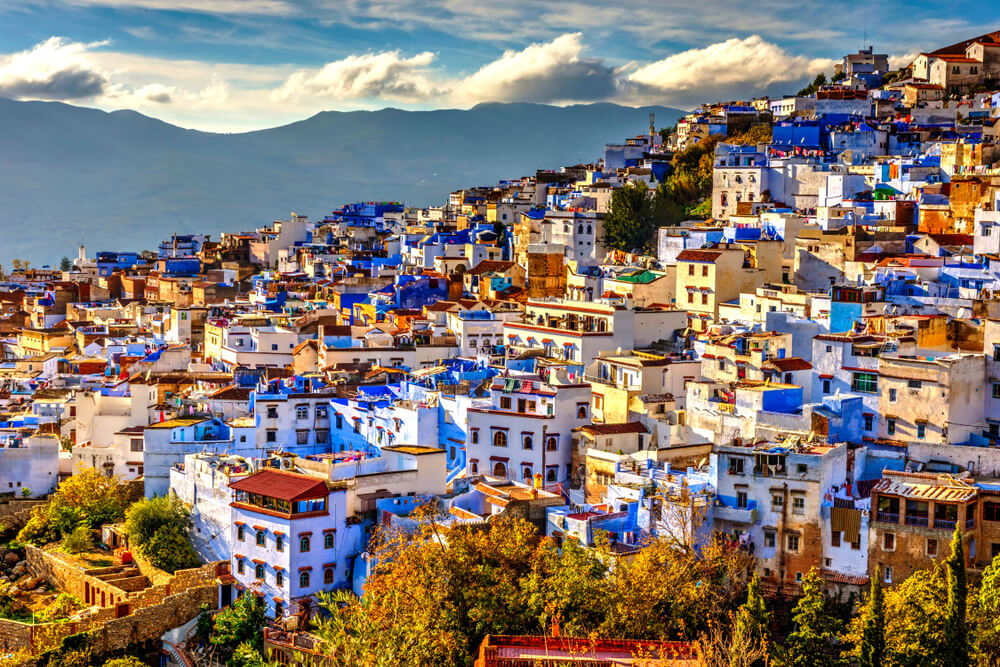 Morocco experiences three main tourist seasons.
The first is from April to May, and the second is from September to November. It's when the weather is mild and pleasant, and the temperatures range from 20°C to 30°C (68°F to 86°F). You'll be able to comfortably explore cities like Marrakesh and Fes or the breathtaking Atlas Mountains.
The third peak season occurs from June to August when coastal regions such as Casablanca and Essaouira attract travelers seeking the refreshing sea breeze. However, keep in mind that temperatures can soar to over 40°C (104°F) inland, making it more suitable for beach vacations.
The least popular months to visit are November to March, the wet season. While the national parks will be green, it's not an ideal time to hike due to poor conditions.
Packing List Essentials for Morocco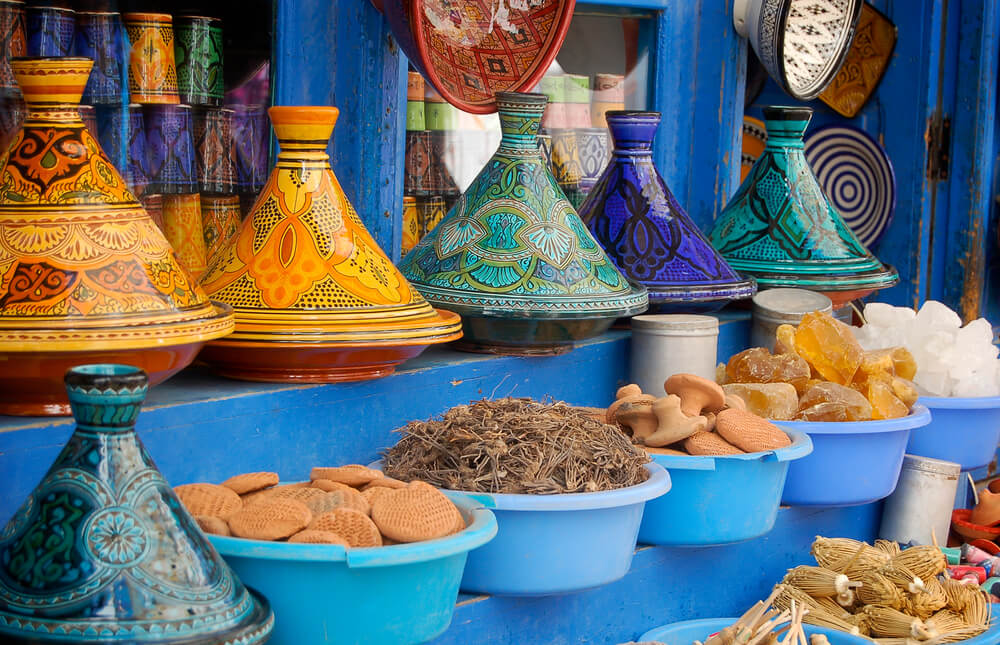 Since you're planning a trip to the national parks in Morocco, you should visit the cities too. Marrakesh, Chefchaouen and Essaouira are all hotspots.
Knowing what to pack is difficult. However, a few items will come in handy whether you are walking around a city or exploring a national park.
Comfortable walking shoes – these are a must. You can not walk around cities or trek in national parks without them. Nobody enjoys getting blisters on vacation.
Reusable water bottle – Don't visit Morocco during the warmer months without one of these. Keeping hydrated is essential.
Sunscreen – While you may not be lying on the beach in Morocco, the sun is stronger than you realize. Bring your favorite 50+ and reapply throughout the day.
A backpack – Some backpacks are better than others. If you are planning multiple treks, bring one with great storage and comfortable shoulder straps.
Morocco National Parks Map
Now that you have had the chance to read about all of the national parks, it's time to check out where they all are located in relation to one another.
As you will notice, a large majority are situated north of Marrakesh.
How to Get to and Around Morocco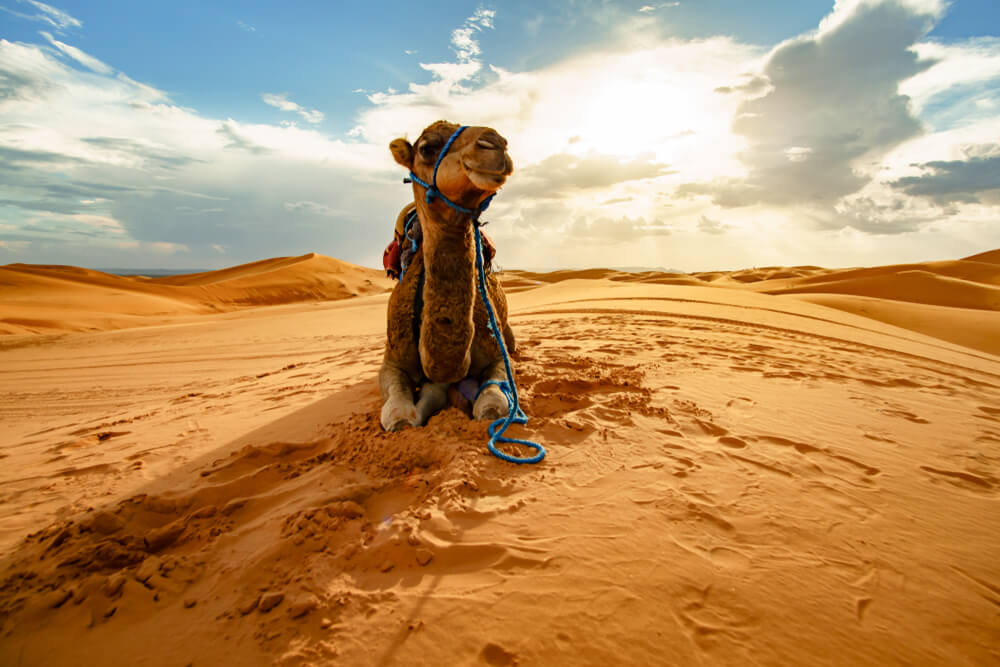 When traveling from overseas, there are two locations you will likely fly into.
The first is Casablanca Mohammed V Airport, with over 27 airlines servicing flights in and out of the country. 
The other is Marrakesh Menara Airport, located 242 km (150 miles) south. 
From either of these locations, you will be able to explore the country with ease.
From Casablanca to Marrakesh, it will take one hour and 30 minutes in a minivan or one hour and 40 minutes on a first-class train. 
Next, you may be planning to travel to Rabat to start your adventures in Lac de Sidi Boughaba. From Marrakesh to Rabat, it will take you two hours and 30 minutes in a minivan or three hours on a first-class train. 
To complete your itinerary, take a look at all the routes in Morocco we cover.
FAQ
​​How many national parks are in Morocco?
There are 11 official national parks in Morocco, plus a few reserves.
What is the highest national park in Morocco? 
Mount Toubkal. Jbel Toubkal is the highest peak at 4,167 meters. 
What is the most famous park in Morocco?
Toubkal National Park was established in 1942, making it the oldest national park in Morocco.